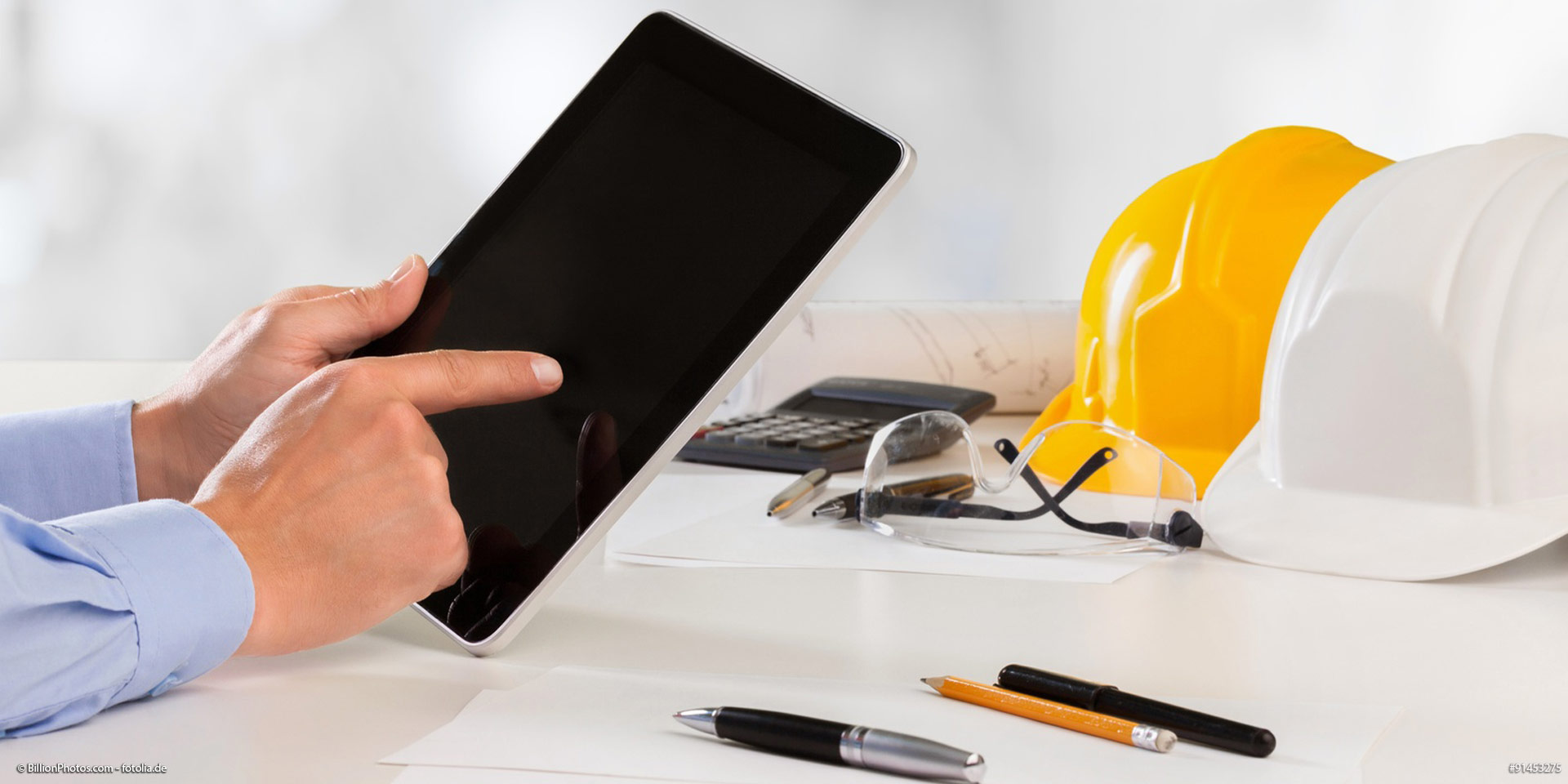 We take data protection seriously
It is important to us that your privacy is protected when we process your personal data. When you visit our website, our web servers store by default your Internet service provider's IP address, the website from which you linked to us, the pages on our site that you visit, and the date and duration of your visit. This information is essential for transfer of the web pages and reliable server operation. No personalized analysis of such data is conducted.
If you send us data via our contact form, a back-up of those data is stored on our servers. We use your data exclusively to process your requests. Your data are treated with strict confidentiality. They are not disclosed to third parties.
Responsible entity:
DEMOS Wohnbau GmbH
Thalkirchner Strasse 26
80337 Munich
Tel.: 089/ 231 73 - 0
info@demos.de
Personal data
Personal data are data relating to your person. They include your name, your address, and your e-mail address. You do not have to disclose any personal data to visit our Internet site. In certain cases we need your name, address, and other information in order to be able to offer you the service requested.
The same is true when we deliver informational material at your request or respond to your questions. In cases such as these we will always advise you of the information we collect. Furthermore, we store only data that you automatically or voluntarily provide us with.
When you use one of our services, we collect as a rule only those data that are necessary for us to be able to offer you that service. We may ask you for additional information, but disclosure of that information is voluntary. Whenever we process personal data, we do this so that we may be able to offer you our service or pursue our commercial goals.
Automatically stored, non-personal data
When you visit our Internet pages, we store certain types of information for administrative and technical reasons. These are: the type and version of the browser you are using, the date and time of access, and your IP address.
These data are made anonymous and used only for statistical purposes or for the purpose of improving our Internet and online services.
These anonymized data are stored on secure systems—separately from any personal data—and cannot be identified as pertaining to any individual person. This means that your personal data remain protected at all times.
Cookies
When you visit our Internet pages, we may store information on your computer in the form of "cookies". Cookies are small files that are transferred from an Internet server to your browser and stored on your hard drive. The legal basis for the use of cookies is Art. 6(1) lit. f of the General Data Protection Regulation (EU) (GDPR).
Only your Internet protocol address is stored in this file; no other personal data are stored in it. Storing this information in cookies allows us to recognize you automatically the next time you visit our Internet site, making it easier for you to use the site.
You can, of course, visit our Internet pages without accepting cookies. If you do not want your computer to be recognized on your next visit, you may also block the use of cookies by selecting "Block cookies" in your browser settings. The procedure for doing so can be found in your browser's operating instructions. Please note that blocking the use of cookies may limit your ability to use certain features of our Internet pages.
Google Analytics with anonymization
Our website uses Google Analytics, a web analytics service provided by Google, Inc., 1600 Amphitheatre Parkway, Mountain View, CA 94043, U.S.A. (hereinafter "Google"). Google Analytics uses "cookies", which are text files that are placed on your computer to enable us to analyze how you use the website.
The information generated by these cookies—such as the time and frequency of your website visits and your location, including your IP address—is transmitted to Google and stored on its servers in the U.S.A.
We use Google Analytics on our website with the extension "_gat._anonymizeIp". As a result, Google truncates your IP address, making it anonymous, even before it leaves any of the Member States of the European Union or other states that are signatories to the Agreement on the European Economic Area.
Google uses this information to analyze your use of our website, to compile reports for us on website activities, and to provide other services relating to use of the website or the Internet. Google may also transfer this information to third parties if it is required to do so by law or if those third parties are processing data on behalf of Google.
According to its own stated policy, Google will never associate your IP address with other data in its possession. You can prevent cookies from being installed by selecting the appropriate setting in your browser software. Please note, however, that this may prevent you from making full use of all of the functions of our website.
For the most current browsers, Google also offers a deactivation add-on that gives you more control over what data pertaining to the websites you access are collected by Google. The add-on tells the JavaScript (ga.js) used by Google Analytics not to transfer to Google Analytics any information about website visits. Google Analytics' deactivation add-on for browsers does not, however, prevent information from being sent to us or to other web analysis services that may be used by us. For more information on how to install the browser add-on, please use the following link: https://tools.google.com/dlpage/gaoptout?hl=de
If you are visiting our site through a mobile device (a smart phone or tablet), you must click on this link instead to prevent Google Analytics from tracking you within this website in the future. You may use this link also as an alternative to the browser add-on referred to above. Clicking on this link places an opt-out cookie in your browser that is valid only for your browser and this domain. Deleting the cookies in your browser deletes the opt-out cookie as well, and you will therefore need to click on the link again to restore it.
If you agree to allow Google to link your web and app browser history with your Google account and to use information from your Google account for the purpose of personalizing advertisements, Google will use your data in conjunction with Google Analytics data to create target group lists for cross-device re-marketing. Google Analytics firstly captures the Google-authenticated ID on our website that is linked to your Google account (which is personal information). Google Analytics then temporarily links your ID with your Google Analytics data for the purpose of optimizing our target groups.
You may opt out of this process by selecting the appropriate settings under the "My Account" heading in your Google account.
Google DoubleClick
DoubleClick by Google is a service of Google, Inc., 1600 Amphitheatre Parkway, Mountain View, CA 94043, U.S.A. ("Google"). DoubleClick by Google uses cookies to display advertisements of relevance to you. Your browser is assigned a pseudonymous identification number (ID) to determine which advertisements have been displayed in your browser and which have been viewed. These cookies contain no personal information. Use of the DoubleClick cookies merely enables Google and its partner websites to place ads on the basis of previous visits to our or other websites on the Internet. For analytical purposes, Google transfers the information generated by the cookies to a server in the U.S.A., where it is stored. Google observes the data protection provisions of the "Privacy Shield" agreement and is registered with the U.S. Department of Commerce for the "Privacy Shield" program. Google transfers data to third parties only on the basis of legal requirements or for data processing under contract. Under no circumstances will Google associate your data with other data collected by Google.
By using our web pages you agree to allow Google to process the information we collect and consent to the processing of that information in the manner described above and for the specified purpose. You can prevent the cookies from being placed by selecting the appropriate setting in your browser software. Please note, however, that you may be unable to make full use of all of the functions of our web pages. You may also prevent Google from collecting the data generated by the cookies and relating to your use of our web pages by downloading and installing the browser plug-in that is available through the following link under "DoubleClick Deactivation Extension". Alternatively, you may also use this opt-out to deactivate the DoubleClick cookies.
DoubleClick Ad Exchange
When DoubleClick Ad Exchange, a web advertising service provided by Google, Inc., U.S.A. ("Google"), displays advertising on this website (text ads, banners, etc.), your browser may store a cookie sent by Google or by a third party. The information stored in the cookie may be recorded, collected and analyzed by Google, Inc. or by third parties. In addition, DoubleClick Ad Exchange collects information through the use of "web bacons" (small invisible images), by means of which simple actions such as visitor traffic on the website can be recorded, collected and analyzed. The information generated by the cookie and/or web bacon about your use of this website is transferred to and stored on a Google server in the U.S.A. Google uses the information that is received in this way to perform an analysis of your use behavior in response to DoubleClick Ad Exchange advertisements. Google may occasionally transfer this information to third parties if it is required to do so by law, or if the data are processed by third parties on behalf of Google. IP addresses are disclosed and stored for such purposes, if at all, only to combat or filter out spam or fraud (ad impression spam and click spam). Access to such data is strictly limited to our anti-misuse team. Google does not associate IP addresses with other data stored by Google. You can prevent cookies from being placed on your hard drive, and web bacons from being displayed, by selecting "Do not accept cookies" in your browser settings. For more information please go to: http://www.google.com/policies/technologies/ads/
Microsoft Bing Ads
On our pages we use the conversion tracking tool provided by the Microsoft Corporation, One Microsoft Way, Redmond, WA 98052-6399, U.S.A. Microsoft Bing Ads places a cookie on your computer if you come to our website through a Microsoft Bing advertisement. This enables Microsoft Bing and us to detect that someone has clicked on an ad, has been directed to our website, and has reached a previously defined target page (conversion page). We learn only of the total number of users who have clicked on a Bing advertisement and were then directed to the conversion page. No personal information on the user's identity is communicated.
If you do not want Microsoft to use information about your behavior in the manner described above, you can prevent the cookie required for this from being set by, for example, deactivating the automatic setting of cookies in general in your browser settings. You may also prevent the information generated by the cookie and relating to your use of the website from being collected, and prevent Microsoft from processing such data, by declaring your opposition under the following link: http://choice.microsoft.com/de-DE/opt-out. For more information on data protection and the cookies used by Microsoft and Bing Ads, please go to https://privacy.microsoft.com/de-de/privacystatement
Google Maps
This website uses Google Maps to display maps and provide directions.
Google Maps is operated by Google, Inc., 1600 Amphitheatre Parkway, Mountain View, CA 94043, U.S.A.
By using Google Maps on this website, you agree to allow Google or one of its representatives or third-party providers to collect, process, and use the automatically captured data or data entered by you.
The Terms of Service for Google Maps are to be found here.
The Google Maps Privacy Policy can be viewed here.
Newsletter
For distribution of our newsletter we use a "double opt-in" procedure; i.e. we will send you a newsletter by e-mail only if you expressly confirm beforehand that you wish to have the newsletter service activated. We will send you a notification e-mail and ask that you confirm, by clicking on a link contained in the e-mail message, that you wish to receive our newsletter. When you sign up for our newsletter, we store your IP address along with the sign-up date. We keep a record of these just in case a third party fraudulently uses your e-mail address to sign you up to receive the newsletter without you knowledge or authorization. Should you later decide that you no longer wish to receive the newsletter, you may unsubscribe from it at any time without incurring any costs other than the transmission costs at the base rates.
Security
We have taken technical and administrative security precautions to protect your personal data from loss, destruction, manipulation, and unauthorized access. All of our employees, along with our service providers, are obligated to comply with the data protection laws currently in effect.
Any personal data that we collect or process is encrypted before it is transferred. This means that your data cannot be used inappropriately by third parties. Our security precautions are subject to a continual process of improvement, and our Privacy Policy is constantly being revised. Please make sure that you have the most current version of it.
The rights of data subjects
Please feel free to contact us at any time if you wish to know what personal data we have stored about you or if you wish to have such data corrected or deleted. You also have a right to restrict processing (Art. 18 GDPR), a right to object to processing (Art. 21 GDPR) and a right to data portability (Art. 20 GDPR).
Please contact us directly in regard to matters relating to these rights.
Amendments to this Privacy Policy
We reserve the right to amend our Privacy Policy should new technologies make it necessary to do so. Please make sure that you have the most current version of it. If fundamental changes are made to this Privacy Policy, we will give notice of them on our website.
All interested parties and visitors to our Internet site who wish to reach us in regard to questions relating to data protection may do so using the following contact information:
Data Protection Officer pursuant to Section 4, Art. 37 to 39 of the General Data Protection Regulation (GDPR)

Mr. Richard Söldner
Data Protection Officer (TÜV)
Data Protection Officer GDPR (DEKRA)
Projekt 29 GmbH & Co. KG
Ostengasse 14
93047 Regensburg
Phone: 0941 29 86 93 - 0
Fax: 0941 29 86 93 - 16
E-mail: rs@projekt29.de
Internet: www.projekt29.de
Should our data protection officer be unable to address your concerns to your satisfaction, you may always exercise your right to lodge a complaint with your state's competent supervisory authority for data protection matters.