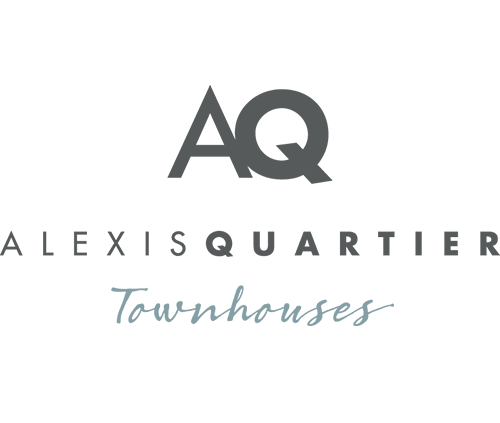 MUNICH-PERLACH - Construction has begun
In München-Perlach, the "ALEXISQUARTIER" building section "ALEXISQUARTIER - Townhouses" is under construction:
Townhouses with 4 to 6 rooms
Living space of between approx. 133 m² and approx. 172 m²
EINE EIGENTUMSWOHNUNG IN MÜNCHEN: MIETFREIES WOHNEN UND IDEALE ALTERSVORSORGE
Warum jeden Monat eine beträchtliche Summe für etwas ausgeben, das einem nie gehören wird? Warum nicht kaufen statt mieten? Wer sich für den Erwerb von Wohneigentum interessiert, wird diese Fragen kennen. Denn mit dem Wunsch nach den eigenen vier Wänden sind so existenzielle Bedürfnisse wie finanzielle Unabhängigkeit. Individualität und Alterssicherung, aber auch Selbstverwirklichung und Wertsteigerung verbunden. Es gibt eine ganze Reihe guter Gründe, über den Kauf einer Eigentumswohnung in oder um München nachzudenken. Dazu gehört nicht zuletzt die besondere Lage - zumal in einer Stadt wie München, die zu den attraktivsten Immobilienstandorten in Deutschland gehört.
IN MÜNCHEN EINE GUTE INVESTITION
Wohl in keiner deutschen Metropole ist die Nachfrage nach Mietraum so groß wie in München. Diese Stadt wächst und hat mit ihren ökonomischen Möglichkeiten und einer einzigartigen Lebensqualität Magnetwirkung Entsprechend begrenzt ist das Angebot an Mietwohnungen. Vor allem die zu erwartenden Mietsteigerungen machen eine Eigentumswohnung in München zu einer echten Alternative gegenüber anderen Geldanlagen. Die Vorteile Liegen auf der Hand: Wer im Eigentum wohnt, hat sich erfolgreich vom unberechenbaren Mietmarkt abgekoppelt. Die große Nachfrage sichert zugleich die gewünschten Mietinteressenten. wenn man seine Wohnung nicht selbst bewohnt - etwa, weil man sie für später als Alterssitz erwirbt und bis dahin als Einnahmequelle nutzt. Und die von allen seriösen Quellen bestätigten optimalen Zukunftsperspektiven der bayerischen Landeshauptstadt tragen dazu bei, dass Eigentumswohnungen in München wertstabil bleiben und eher noch weiter an Wert zulegen können.
UNABHÄNGIGES WOHNEN IM EIGENTUM
Wer eine Eigentumswohnung in München als Selbstnutzer bewohnt, genießt besondere Vorzüge: Mit Eigentum sind zwar Verpflichtungen verbunden, aber auch viele Rechte. So kann man die eigene Wohnung im Rahmen der Baustatik nach persönlichen Vorlieben und Nutzungsmöglichkeiten verändern. Hier kommt kein Vermieter in die Quere. Und während die Mieter im Nachbarhaus womöglich mit der nächsten Mieterhöhung konfrontiert werden, lebt man selbst über kurz oder lang mietfrei. Will man doch einmal den Wohnort wechseln, stehen die Chancen gut. dass sich die Eigentumswohnung in München rentabel vermieten lässt - womit beispielsweise eine anderweitige Mietzahlung gedeckt wäre. Wichtig dabei ist. dass die infrage kommende Wohnung mit Blick auf die eigene Lebensperspektive erworben wird und auch im Alter erste Wahl ist. Andernfalls: In einer guten Münchner Lage wird nach Stand der Dinge auch dem gewinnträchtigen Wiederverkauf einer Eigentumswohnung nichts im Wege stehen.
EINE KAPITALANLAGE AUF FESTEM FUNDAMENT
Selbstnutzung. Altersvorsorge - wie aber verhält es sich mit der Eigentumswohnung als Kapitalanlage? Nach wie vor gelten Immobilien als renditeträchtige Anlage. Lage. Kaufpreis, Nachfrage und weitere Faktoren machen den Wert einer Eigentumswohnung als Renditeobjekt aus. Für einen großen lokalen Markt wie München lassen sich natürlich nur schwer pauschale Aussagen treffen. Analysten sind sich aber darin einig, dass der Immobilienmarkt bei vergleichs-weise hohen Preisen auf eine nicht minder hohe Nachfrage trifft und treffen wird. Weshalb das Leerstandsrisiko anderer Regionen hier deutlich geringer ist. Wohneigentum kann sich unter weiß-blauem Himmel nicht nur für scharf kalkulierende Investoren im großen Stil auszahlen, sondern verspricht auch als Mietobjekt in privater Hand regelmäßige, monatliche Einnahmen.