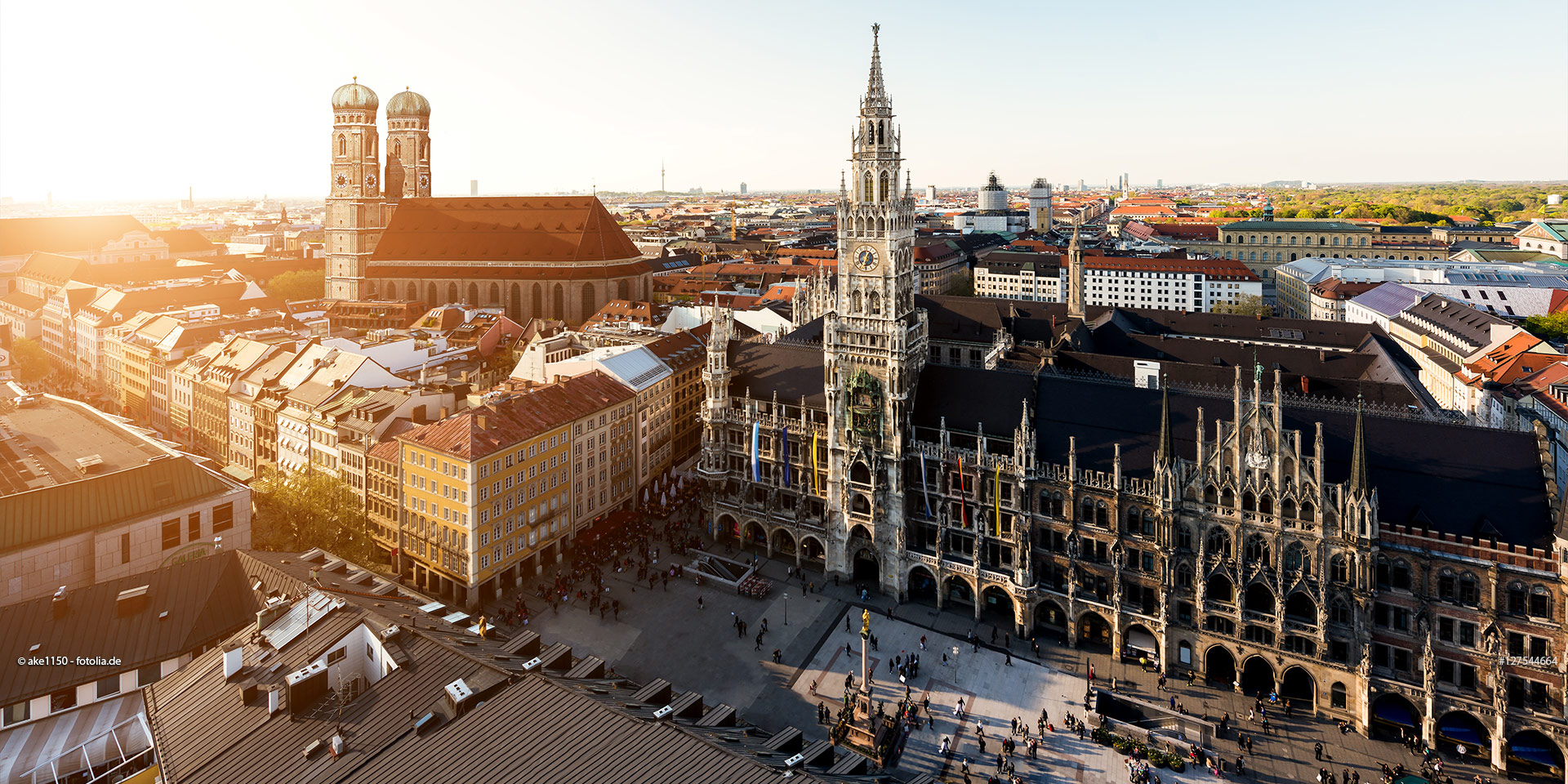 "Trudering Trio"
Three exclusive urban villas in a top location
2- to 5-room condominiums with optimal floor plans
Each condominium has a garden, balcony or rooftop patio
High-end equipment and furnishings (parquet flooring, etc.)
Classic brick construction
Elevator from basement to top floor
"Trudering Trio"
A friendly atmosphere and high quality of life
Trudering is the perfect place for anyone who enjoys spending time in nature, making use of convenient facilities and finding inspiration in the big city. Just around 10 minutes away from Marienplatz in Munich by commuter train, this idyllic district on Munich's east offers everything you need in life, whether it's work or recreation, culture or nature, shopping or education.
Where recreation is all fun and games
Residents of Trudering make room for recreation and sports – literally: there are around 244 hectares of undeveloped recreational space available – 122 hectares of which are designated for sport. In addition to the Trudering forest and Ostpark, one thing sticks out in particular: the Riem recreational park, located right on the outskirts of Trudering. Here, recreation-seekers will find whatever their hearts desire. There are footpaths, fields, beautifully landscaped gardens, playgrounds for children of all ages, a skatepark and a 10-hectare large lake with beach volleyball courts.
Shopping and errands
You will find everything you need in the immediate vicinity. From the bakery to the supermarket, pharmacy to the florist, post office to the bank, everything is conveniently located within walking or biking distance.