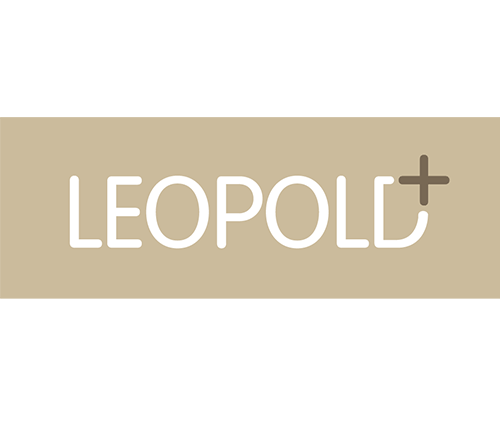 The "Leopold+" project involved the construction of a total of 97 condominiums and day care center in the coveted Munich neighborhood of Schwabing.
Schwabing has everything to make city living a daily joy: a multitude of cafes, galleries, restaurants and shops all close by – and the English Garden is just a few minutes away by bicycle.
But it is not just the excellent city location that makes "Leopold+" an exciting place to live, but also its cleverly planned architectural concept. From the front, the building has a modern, linear look. The facade then opens up to a green inner courtyard offering space for a multitude of secluded balconies and patioed areas. "Leopold +" was completed in 2012.
Herzlich willkommen in Schwabing+

Wie kein zweiter Münchner Stadtteil steht Schwabing für Lebensfreude, Vielfalt und Genuss. Seine Bewohner pflegen und verkörpern das typische "Leben-und-leben-lassen-Gefühl", für das München in der Welt bekannt und beliebt ist.

Als ehemaliges Künstlerviertel hat es sich bis heute aber auch viel vom Flair vergangener Tage bewahrt. Schwabing verbindet ganz mühelos und sehr sympathisch Tradition und Moderne und genau das macht es für Singles wie Familien gleichermaßen attraktiv.

Im Norden dieses legendären Stadtteils, zwischen Petuelpark, Luitpoldpark und Englischem Garten, ganz nah an der Münchner Freiheit und mit der neuen Tram 23 vor der Haustür, bieten wir Ihnen an der Leopoldstraße Ihr eigenes Stückchen Schwabing und bauen für Sie Leopold+.
Schwabing lädt zum Wohlfühlen+ ein
Von Ihrer neuen Wohnung in Leopold+ können Sie direkt auf den "Central Park" blicken und ein Stück weiter den Petuel- und den Luitpoldpark erkunden.

Eine der größten Parkanlagen der Welt, der Englische Garten, liegt nur wenige Minuten Fußweg entfernt, direkt an der Isar. Er ist mit seinen vielen Wanderwegen, dem Kleinhesseloher See und idyllischen Biergärten der Garant für Entspannung und Freizeitvergnügen. Hier treffen sich Läufer, Reiter, Radfahrer genauso wie Touristen und Spaziergänger jeden Alters.

Nicht zu vergessen ist das Wahrzeichen des Münchner Nordens: der Olympiapark. Hier lässt sich hervorragend joggen, Tennis spielen, schwimmen, inlineskaten. Selbst Eislaufen oder eine Klettertour über das Zeltdach des Stadions sind im Olympiapark möglich. Er bietet auch zahlreiche kulturelle Highlights, wie z. B. Konzerte, das "Sea-Life Center" oder das jährlich stattfindende Tollwood-Festival.

Auch die Nähe zur Münchner Freiheit ist natürlich Gold wert. Hier finden Sie nicht nur ein wahres Einkaufsparadies, sondern auch eine hervorragende ärztliche Versorgung sowie jede Menge Cafés, Restaurants, Bars, Kinos und vieles mehr, das dieses Schwabinger Stadtteilzentrum so attraktiv macht.
Leopold+, Grün und doch Urban
Das Objekt ist optimal an das Verkehrsnetz angebunden. Über die Leopoldstraße erreichen Sie leicht den Mittleren Ring und die Autobahn A9. Die Haltestelle der neuen Tramlinie 23 ist nur wenige Schritte von der Haustür entfernt. So gelangen Sie in wenigen Minuten staufrei zur Münchner Freiheit.

Die neuen Buslinien ergänzen die gute Erschließung der Gegend mit öffentlichen Verkehrsmitteln.

Die leistungsstarke Infrastruktur Münchens wird stetig ausgebaut und erweitert. Sie umfasst acht Autobahnen, ein enges Netz aus Schnellbahnen, Bahnverkehr, Tram und Bus sowie den Flughafen im Münchner Norden.