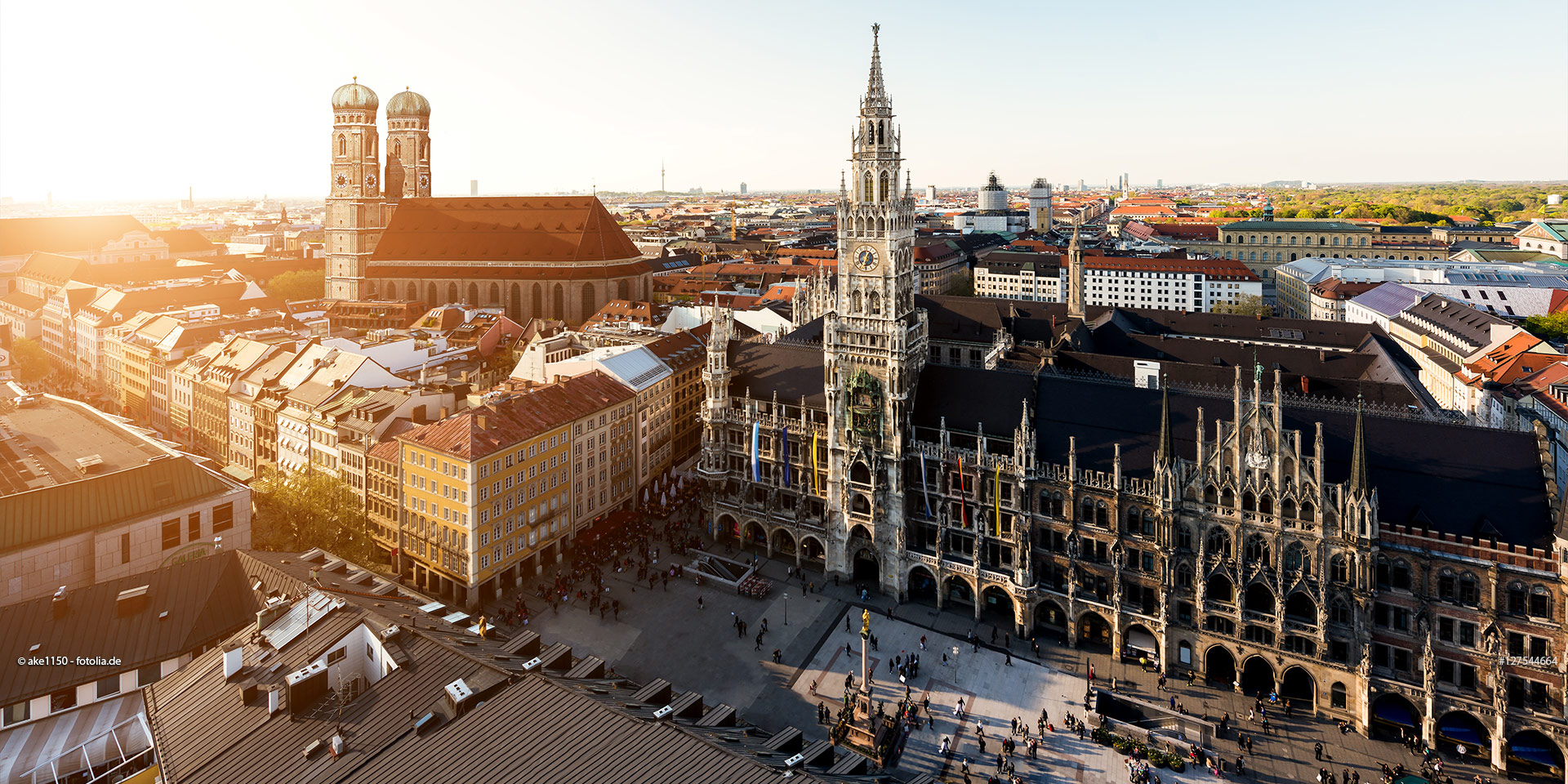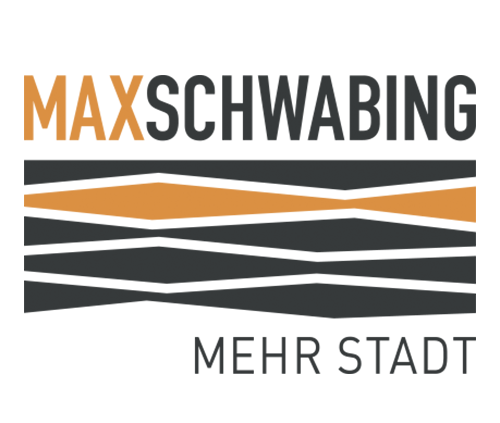 The Max of the City.
There are people who like to aim for the maximum in everything they do. This applies equally to their careers, passions, standards and their involvement. Their personal benchmarks for homes are naturally high. "Max Schwabing" is a property we've built for city people who put top priority on urbanity, an active location and high quality.
A Modern Sculpture with Traditional Values.
When seen from the south side, "Max Schwabing" is a remarkable building of indubitable uniqueness. It sits at the beginning of Max-Bill-Straße and one glance conveys to the viewer and visitor what a large role architecture and design play in the property.
One Architectural Style - Two Faces
The architecture of "Max Schwabing" has two facets. From the front it's modern, urban and stately; from the inner courtyard the facade opens into spacious balconies and large garden patios. Even the architectural lines are different. The side facing the street features rectangles and horizontal primary reference lines. On the inner courtyard side, the architectural concept is loose and dynamic with unusual forms on the facade. Like geometrically reduced waves, the balconies splash around the buildings and create a sweeping overall impression full of character.
A Home with an Inviting Character.
The appeal of the varied architecture of "Max Schwabing" lies not only in its attractiveness but also because it offers benefits to well-being that can be enjoyed every day. For example, all of the windows stretch down to the floors and the individual condos are laid out so that each of them receives ample light. That means you often have the sun as a welcome guest! On the side of the inner courtyard, the principle of living is continued with light, air and natural greenery. Enjoy a home dedicated entirely to your living pleasure.
Doing Something Well Is an Art, Too.
1- to 4-room condominiums
6 commercial units on the ground floor
Condominiums with balcony or loggia
Modern architecture
Construction compliant with KfW 40 efficiency house energy standards (pursuant to 2009 ESO, as at 2014)
Step-free entrances from the ground floor and from the underground parking garage
Elevators from basement to top floor
Furnishings

Underfloor heating o Parquet flooring
Brand-name tiling from renowned manufacturers such as Villeroy & Boch
Hand towel warmers in bath and shower
Video intercom system
Right There Where You've Always Wanted to Be.
Schwabing is one of the words that comes to mind first when you think of Munich. Like nearly no other neighborhood, Schwabing has become a nimbus, a longed-for destination for those who find that "just" Munich isn't enough. Schwabing is a concentration of everything that makes living in the city a daily event. Here the cafés and galleries are the stage, while normal life goes on in the theaters and halls. Those who move here need to know one thing: No matter how flirtatious and colorful Schwabing may be, one of its most important traits is restraint. Schwabing needs to be discovered step by step, to be unriddled by people who embrace it wholeheartedly. After all, you can't just become a Schwabinger; you have to evolve into one.
$Bilder1$
An Entirely New Concept.
The "Domagkpark" is surely one of the most exciting things to enrich city life in Munich: Covering 24 hectares, this new neighborhood unites all of the aspects of modern urbanity while also embracing traditional recreational values. What's emerging is a green island in the middle of the city, with everything that makes everyday life easier and living a pleasure. Enjoy new possibilities and a rediscovered emotion: satisfaction.
$Bilder2$
A Location That Offers You Everything.
The new residential neighborhood of "Domagkpark" is being created to put you in an enviable situation. Here you live close to a newly designed park and only a few minutes by bicycle from Munich's English Garden. You nevertheless enjoy the benefits of advantageous traffic connections and you can experience everything that you need for a day of activity in your immediate vicinity.
$Bilder3$
Concepts That Create a Future Worth Living.
Before repurposing, "Domagkpark" was a home for artists, a playground for free thinkers and a starting point for people who want to make the world a more beautiful place. All that creative energy is supposed to be preserved, so the new "Domagkpark" should be a colorful home for art, culture and inspiring meeting places. This is combined with a usage concept meant to give families and young people a versatile neighborhood and save them lots of unnecessary driving.
"Max Schwabing": the Rediscovery of Harmonious Living Pleasure
Living in the city means living without restrictions, with the freedom at any time and without having to travel great distances, to pursue your interests, to follow an impulse, and to plan your daily routine however you want. So much freedom of movement also awakens in us a desire to be able to retreat to a place of sanctuary. The "Max Schwabing" building ensemble reflects this need and creates a literal oasis in the center of the dynamic "Domagkpark" neighborhood. The balconies and patios face a green, restorative inner courtyard that offers lawns and shady spots along paths that mirror the geometric forms in the facade.