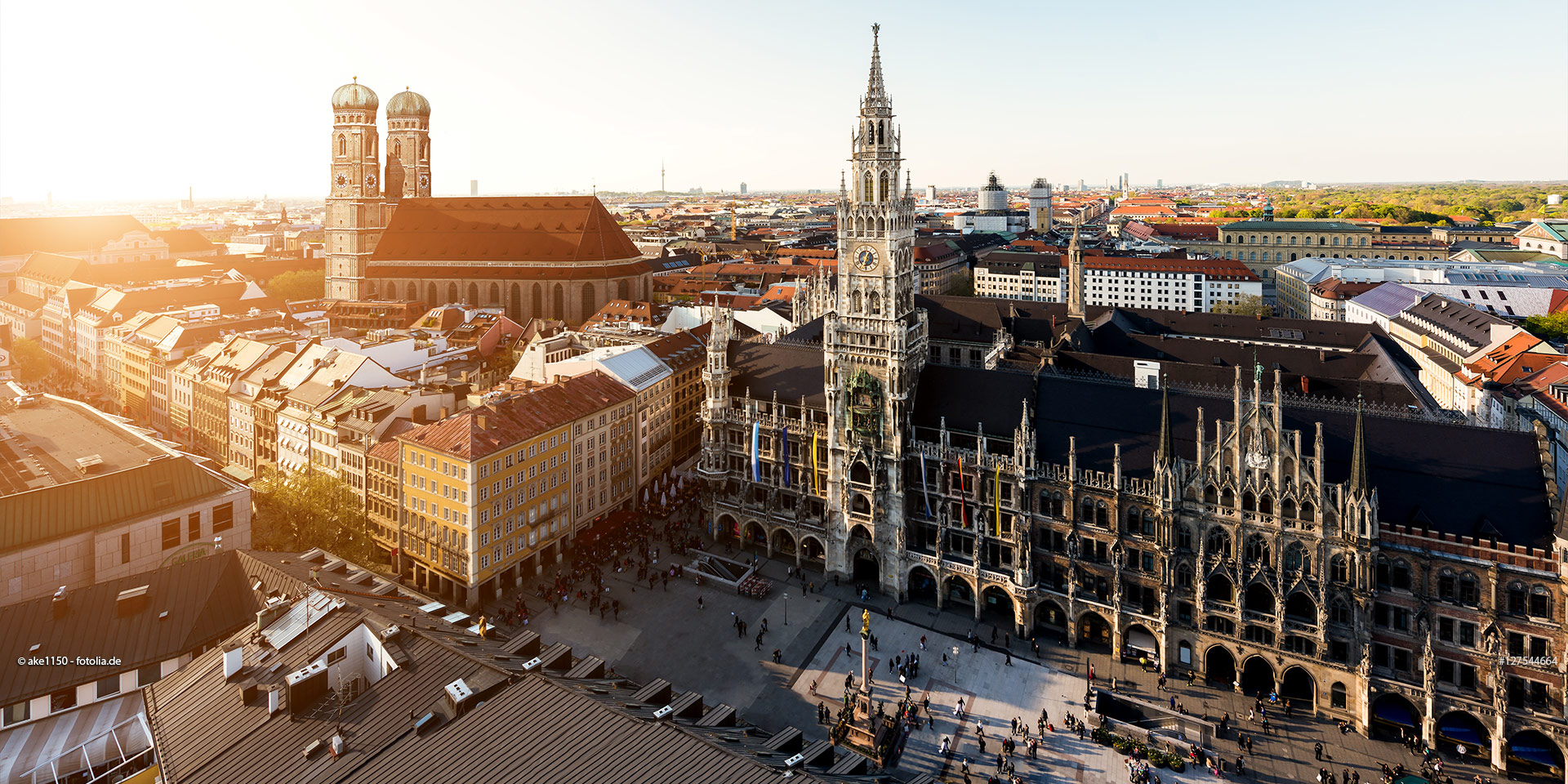 "Flair Wohnen Schwabing" brings you closer to Schwabing's many facets. Thanks to its ideal location, Leopoldstraße, Luitpold Park and the English Garden are each just a few minutes away, as is everything else Schwabing is famous for: its cultural sites, the beer gardens, cafés and pubs, the shopping center. And those in the know are well familiar with another popular aspect of Schwabing, which is even closer to home: a peaceful residential area near to parks and recreational areas, in a good neighborhood without thru traffic.
2- to 5-room condominiums with optimal floor plans
A small but splendid condominium complex
Appealing, modern architecture
Classic brick construction
Elevator from basement to top floor
Premium furnishings
A serene home that brings you closer to the experiences offered by Schwabing
Schwabing: as with all true beauty, its true character is quite diverse. Discover art and culture between Münchener Freiheit and the English Garden, walk on the wild side on colorful Leopoldstraße, enjoy quality time in nature at the various parks and gardens. Those looking to find themselves might wish to take a look at "Flair Wohnen Schwabing": close enough to the heart of Schwabing to feel like you're in the thick of it, yet with the possibility to withdraw so you can rest when Schwabing doesn't.
An ideal location
"Flair Wohnen Schwabing" gives you every freedom without compromises. In Schwabing's Düsseldorfer Straße, you're never far from anything you need, whether it's relaxation in the parks and along the Isar river, sports and exercise at Olympiapark or culture in the neighborhood. Don't waste time – seize the day for the important things in life. You can walk to nearby Bonner Platz to do your daily shopping. For everything else, head to Leopoldstraße. If you're looking for a more traditional shopping experience, the farmers' market at Elisabethplatz is the place to be. Running all of your errands is that easy – and the rest of the day is yours to do as you wish!

Appreciating the proximity
It's comforting to know that the distance do your children's school is short. It's even more comforting knowing that the route mainly runs along quiet residential streets. An elementary school (Grundschule) and three secondary schools (Gymnasium) are just a few minutes away from "Flair Wohnen Schwabing" on foot.
Shorter distances
Using your own car is no problem: it only takes a few minutes to reach the Autobahn ring around Munich. However, it is usually better to take public transportation into the city or to work. "Flair Wohnen Schwabing" proves its worth in this regard too: The Bonner Platz subway station is only about 400 meters away, as are three different bus stops.