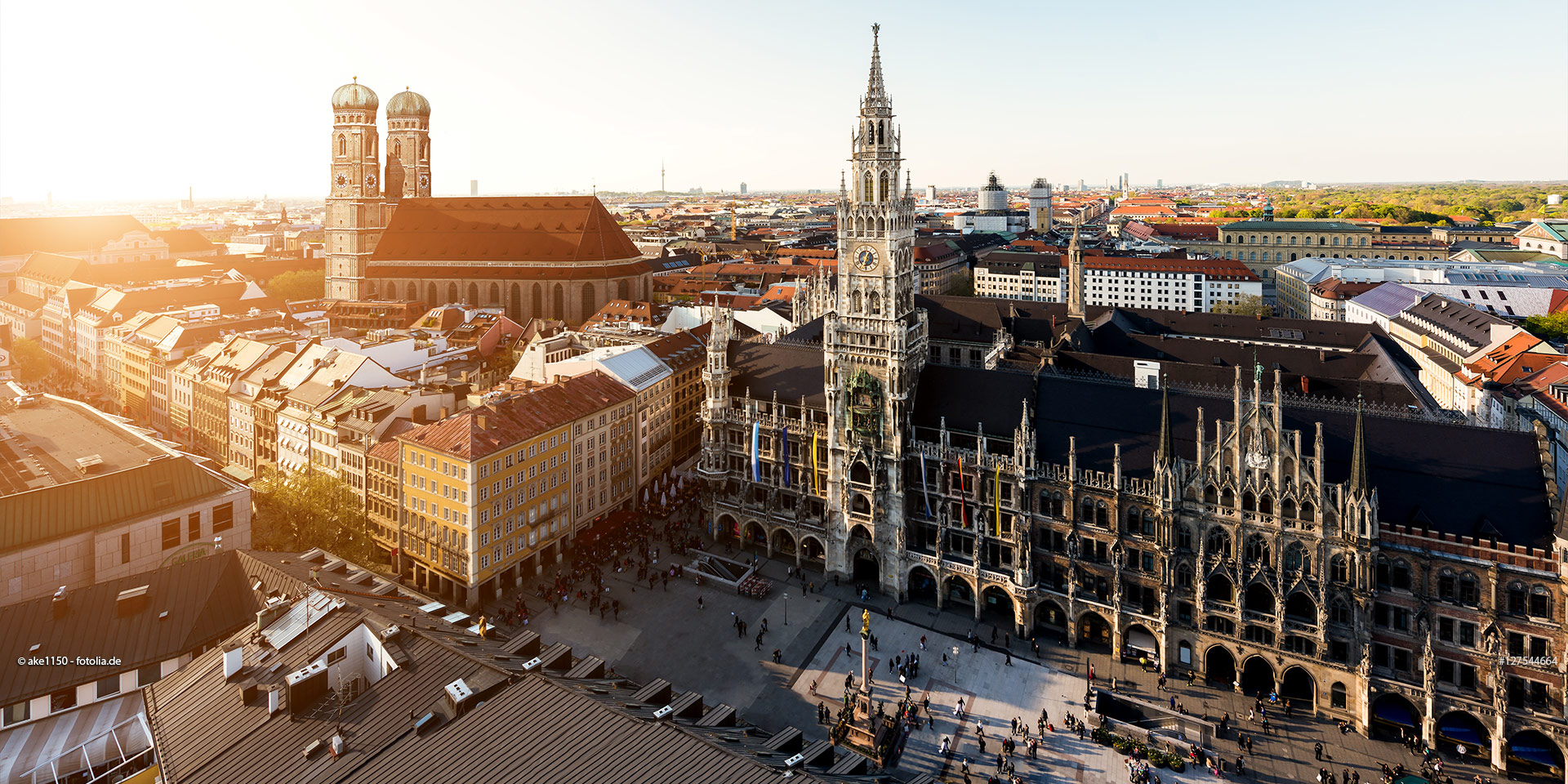 Architecture with finesse
When designing the residential park "Pasing-Mitte", the architects made sure that each building received a unique identity. The larger, T-shaped complex features spaces and rooftop patios facing the Würm river; the recesses, bays and loggias create a stunning, dynamic facade. The single-family home takes its very own architectural direction; it blends in seamlessly in the courtyard of the overall complex. Individualists will especially love this building's character and livability.
Welcome to the new Pasing
Western Munich has long been one of the most popular residential areas in Bavaria's capital. Maintaining its historical center and plenty of charming peculiarities, Pasing boasts a lively mixture of modern times and tradition.

Enjoy life
Pasing and the surrounding area are known for their bountiful free time and recreational offerings: the Pasing City Park with its bike and footpaths; the wonderful green banks along the Würm river; nearby Blutenburg Castle and its cultural attractions and events; the Pasinger Fabrik and its countless performances. These are just a few examples of what the area has to offer.
In the years following its grand opening, Munich's flagship waterpark, the Westbad, has made a name for itself well beyond Munich's city limits; it took home one of just three gold medals at an international competition for exemplary sports and recreational facilities.
In addition to the activities available in the district itself, there are also many recreational parks to choose from in the immediate vicinity. The popular horseback riding farms and trails around Eschenried, the golf courses in Eschenried, Eschenhof, Gut Häusern and Olching, and the forests and fields west of the city limits give families plenty to choose from.