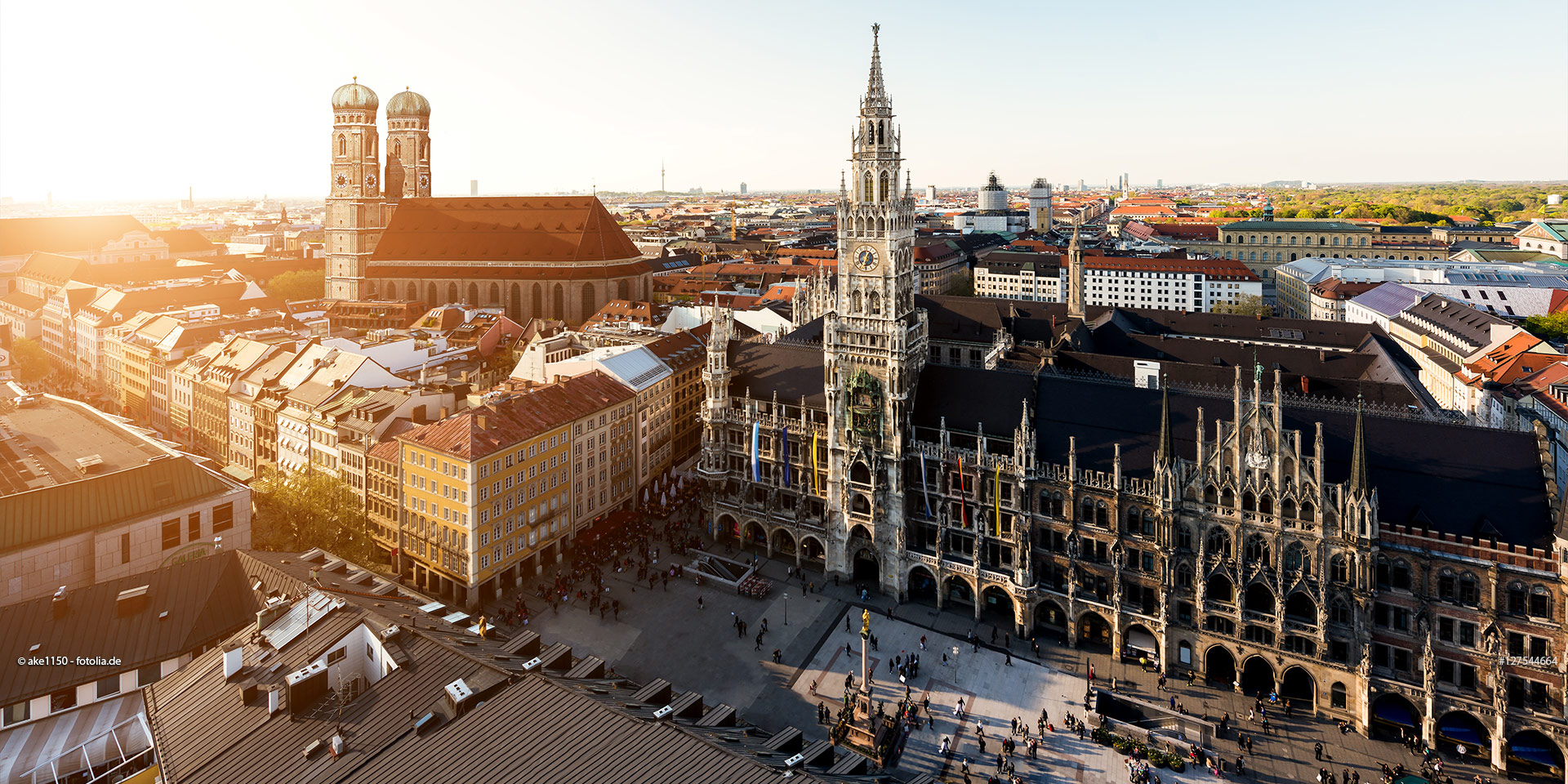 Ottobrunn is one of the most popular communities in greater Munich. Here residents can enjoy the benefits of living near the city as well as having their own complete infrastructure.
An idyllic location – right near the Amalienwald forest – "Amalienhöfe"
2- to 5-room condominiums
Each condominium has a garden/patio, balcony or rooftop patio
Classic brick construction
Elevator from basement to top floor
Barrier-free entrances
Many barrier-free condominiums
Premium equipment and furnishings:

Underfloor heating
Towel warmers in bathrooms
Parquet flooring in living rooms, bedrooms and children's rooms
Brand-name tiles in hallways, kitchen, bathroom and shower
Shutters from the ground floor to the top floor
Better living for a better life
The upscale community of Ottobrunn is located amongst nature in the south of Munich, just 12 km from Marienplatz in the city. With a population of around 21,300, it is one of the larger communities in greater Munich, and it has an excellent infrastructure to boot. To serve this population, Ottobrunn boasts a wide range of stores, daycare facilities, schools, medical centers and free time activities, guaranteeing that you never need to travel far to find relaxation.
Everything you need in close proximity
Proximity to the city, mountains and Bavarian lakes, excellent transportation connections, the list goes on ... With its own autobahn connection, interregional travel from Ottobrunn is made quick and easy, whether you're headed to the airport, Munich's Middle Ring, or into the foothills of the Alps.
For the mind ...
Full of life and rich in diversity, Ottobrunn boasts a thriving cultural scene. In addition to the 90-some clubs and associations, there are many more options for fun, entertainment and inspiration. The Wolf-Ferrari-Haus, for example, is well known and cherished in the region and beyond for its wide range of cultural offerings suitable for all ages and tastes, including concerts, theater, ballet, musicals, lectures and more. There are also three different movie theaters to choose from to see the latest blockbusters. The King Otto of Greece Museum, after the community's namesake, draws many visitors, as does the Ottobrunn community college, the third-largest in Bavaria. The community library and the music school also have no shortage of visitors.
... and body
Ottobrunn values sports and games. In addition to the community's twelve playgrounds, there is also an ice arena, a roller rink, a ballet school, the Ferdinand-Leiß gym – which is used by many clubs – the "Einstein" youth center, and much more. One particularly unique highlight near the property is the Ottobrunn/Neubiberg fun park, located in the landscape park on the former airport grounds. And not to forget the popular Phönix Bad sauna, wellness center and water park.

Well-connected
Both the S-Bahn commuter train (S7) and the well-developed bus network, consisting of seven lines, bring travelers straight to the Munich subway system. The S-Bahn commuter train station in neighboring Neubiberg is just a ten-minute walk away. From there, it only takes 19 minutes to reach Munich's Marienplatz. This train departs every 20 minutes and no transfers are necessary.
Some environmentally friendly alternatives to the public transportation system are a shared taxi service, a local ridesharing service, and a comprehensive network of footpaths and bike trails.