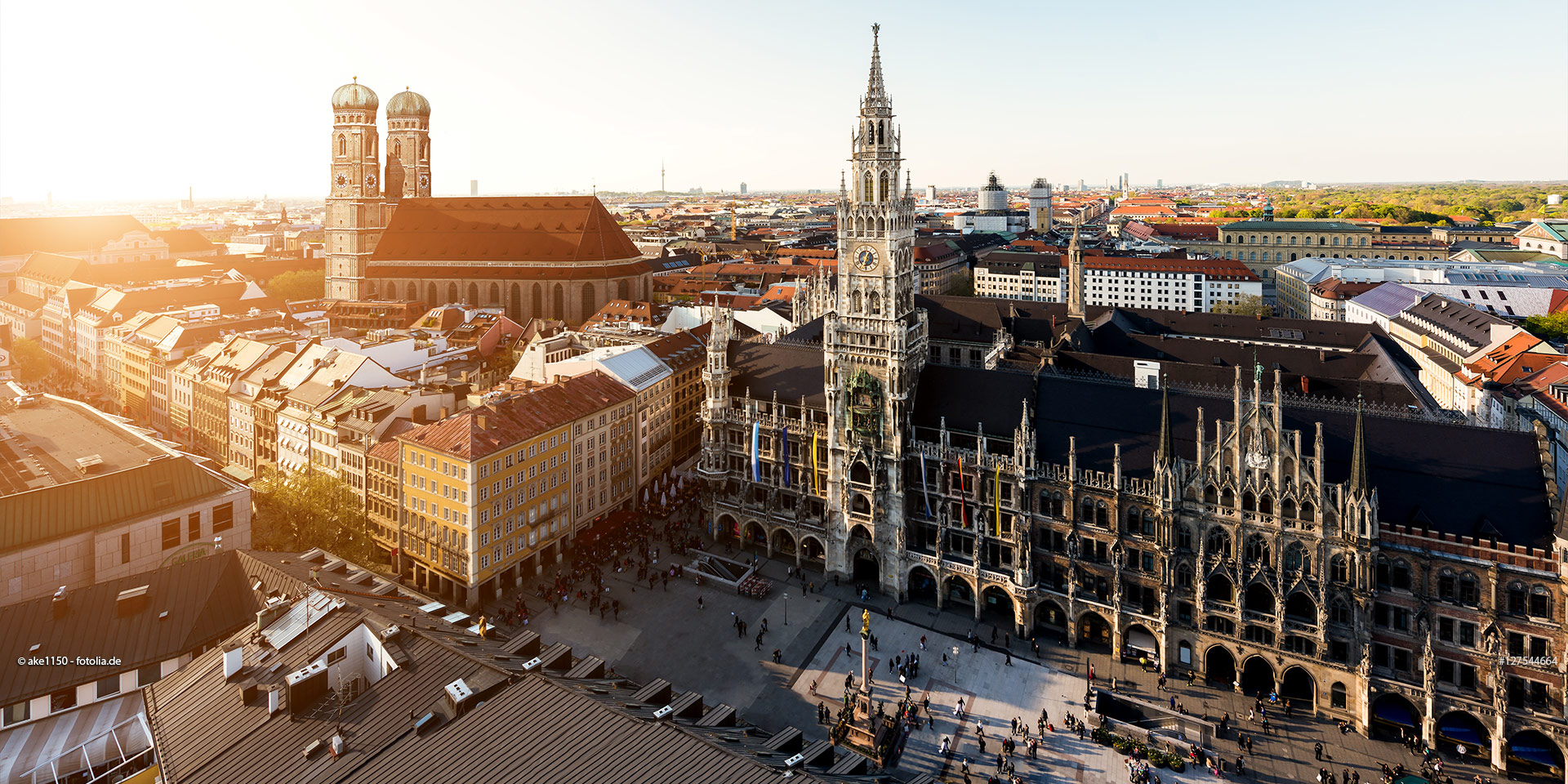 "Vis à vis"
Wellbeing from living well! Near Lake Olchinger and pure nature on your doorstep.
Simply stand there and look around you; you'll be amazed by what you see!
Unique residential quality
all condominiums facing sunny south or west
modern 2- to 4-room condominiums, with some on the ground floor featuring a hobby room
ideal floor plans
modern architecture
classic brick construction
high-quality equipment and furnishings
elevator
very good infrastructure
lots of recreational opportunities
The vicinity

The environment around the stylish 2- to 4-room condominiums in the "Vis à vis" housing complex is full of surprises. This is a place where life, beauty and a living close to nature in one's own four walls truly combine to create a new quality of life. Northwest of Bavaria's capital of Munich, you'll find the community of Olching and its nearly 24,300 inhabitants, a place in which you'll discover an oasis of tranquility where the world simply has to wait.

The perfect place to live with the city around the corner

It's only a few minutes' walk to the commuter train station; take the S8 to Marienplatz in a mere 21 minutes. The fourth stop already brings you to the ICE railway station in Munich-Pasing, from where you can head out in any direction you wish.
If you prefer to get around by car, you'll quickly reach the A8, which will take you to Stuttgart to the west or Munich's north side via Eschenrieder Spange, without having to travel through a multitude of red traffic lights.
Does it always have to be Munich? The cities of Fürstenfeldbruck and Dachau are only a few kilometers away by highway, offering plenty of variety. Those who regularly seek distant horizons will be pleased that the airport is only a stone's throw away; 30 km is really not far at all!
One of the largest shopping centers in the district of Fürstenfeldbruck is only a few kilometers away, and awaiting your next shopping spree. With an extremely well-stocked food section, beverage market, DIY store and garden center, they offer you everything you need. Naturally, you'll also find lots of options for shopping nearby, from the bakery to the butcher's shop to the supermarket.

Recreation and sports

An enormous range of sports and recreational activities await you in the immediate vicinity. You can reach the Olchinger Badesee lake by foot and enjoy the colors and moods of every season. Explore the "Amperauen" and its vast network of paths for walking and hiking, or pay a visit to the "Dauchauer Moos" and its bird park. For those who like to be active during their free time, there is a golf course on the town limits in a beautiful setting, an indoor swimming pool, a skating park for young people and a tennis and sports center.
An excellent social life within the town is evident from the broad range of clubs and community facilities. The "Olchinger Faschingsverein", a club that organizes a popular parade during the Fasching/Mardi Gras season that celebrates the Festival of Fools every year, is known well beyond the community borders.