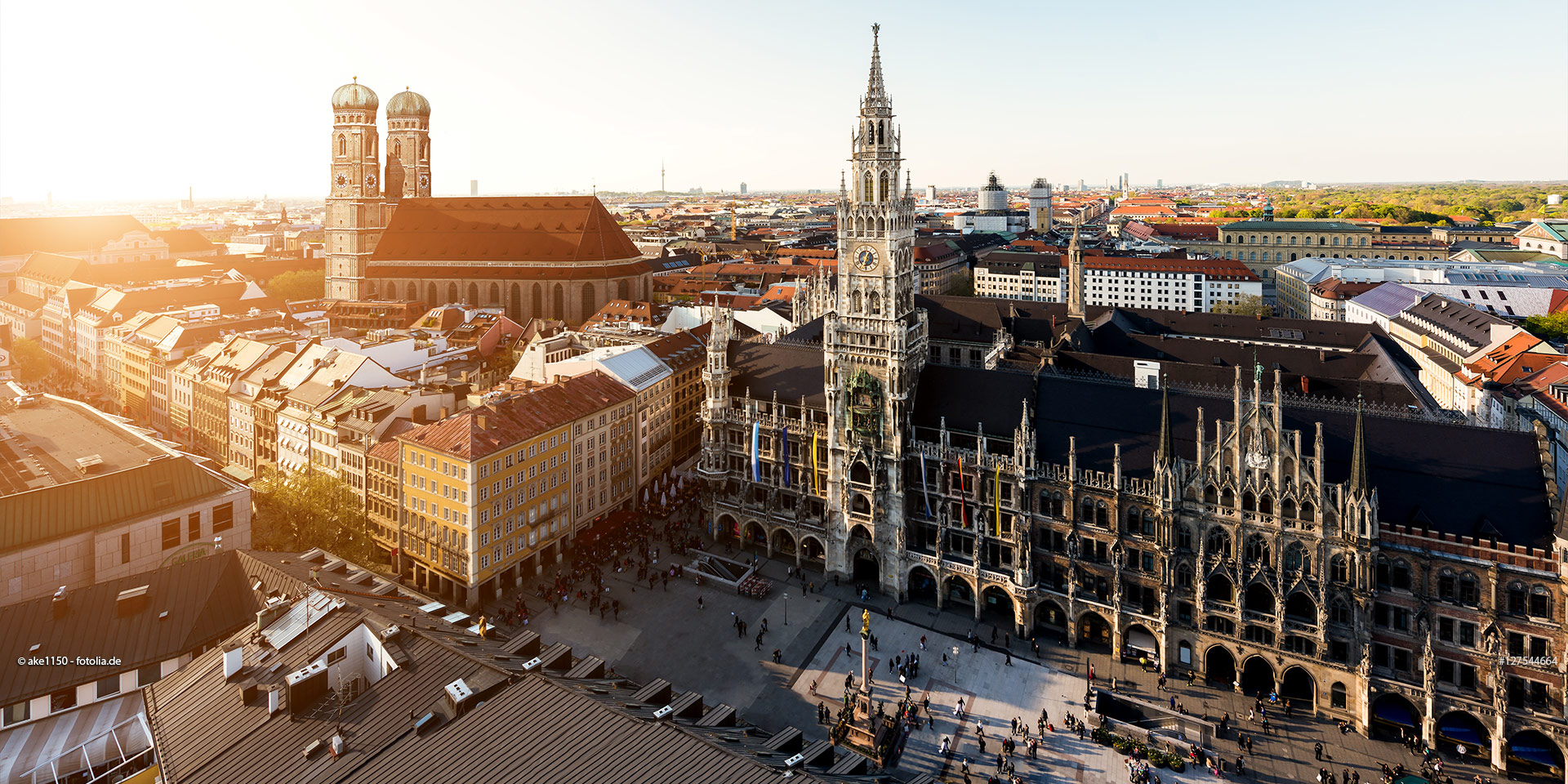 "Seumepark"
A real jewel for Munich. A tranquil location, directly adjacent to the park, in the middle of the city and very close to the Isar. Enjoy your new home!
tranquil and central location
best transport links
modern architecture
7 condominium buildings
prestigious 2- to 4-room condominiums
penthouse condos with rooftop patios and panoramic views of the mountains
ground floor condos with patios in private gardens
large balconies with lots of room for use during the summer
high-quality equipment and furnishings

real wood parquet flooring in all living areas
designer tiles from Villeroy & Boch
towel warmers
shutters on each floor
The vicinity

Attractive architecture with curved lines and friendly colors and green surroundings give the housing complex a pleasant and personal air. Spacious lawn areas and surrounding mature trees provide a natural quality to living here.
The outdoor qualities are enhanced by those found indoors. Well-designed floor plans and large window panes guarantee maximum daylight for the rooms. From the top floor condominiums with rooftop patios, residents enjoy fantastic views of the green surroundings and the city.
The "Seumepark" complex consists of 7 oblong-based residential buildings located in the center of Munich in Obersendling. The green park-like area lies between Kistlerhofstraße, Aidenbachstraße and Seumestraße. It's effectively shielded from the street traffic and has a large park and ideal transport links nearby.
The "Seumepark" project is situated in the center of Munich's long-standing and developed neighborhood of Sendling; the location offers sports facilities, businesses, bars and cinemas, as well as attractive office buildings –, which means plenty of job opportunities.
Transport links are ideal, whether you take public transit or your own car: The subway line 3 is a 5-minute walk away and it takes less than 10 minutes to reach Marienplatz. You can also catch bus line 4 from the subway station. The "Siemenswerke" commuter train station is a 6-minute walk away.
You can reach the Mittleren Ring by car in 5 minutes and from there easily get to any point within the city and all autobahns. The A 95 is also 5 minutes away.
Munich is one of the most attractive locations in Germany for business and where global players like Siemens, BMW and Allianz call home. The metropolis on the Isar is the second-largest banking and insurance center in Germany, after Frankfurt. With all this economic power, however, there's no lack of quality of life. Lots of vast parks, natural lakes and a mild climate lend the city a southern flair.
A plethora of cultural options are on hand in the form of about 70 theaters and 70 cinemas, more than 50 museums and countless art galleries, cabaret venue and popular bars.