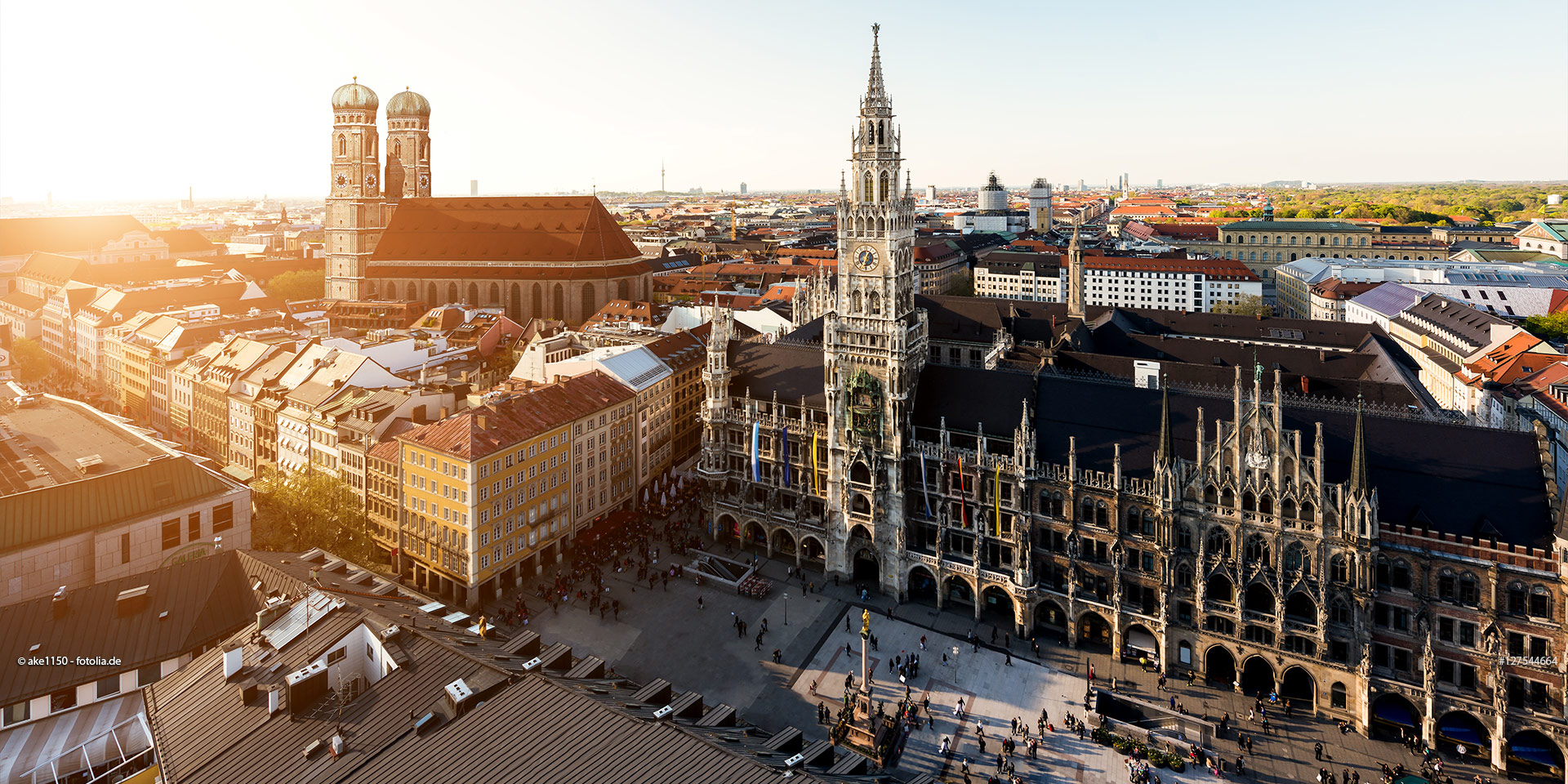 Traditional living with style

Obermenzing is a true insider's tip in terms of the best places to live in Munich. The villa and garden settlement features a classy atmosphere in a green environment. The good transport links and excellent infrastructure make this location the perfect place to call home.

Property
33 condominiums
2- to 5-room condominiums, some ground floor units come with popular hobby rooms, some top floor units feature a maisonette layout with open galleries
Elevator from basement to top floor
Condominiums with patios/gardens, balconies or rooftop patios
Underground garage with individual parking spaces
Construction methods compliant with 2009 Energy Saving Ordinance
Wood pellet heating
Furnishings

Underfloor heating
Towel warmers in bath and shower
Parquet flooring in all living areas
Brand name tiling from renowned manufacturers such as Villeroy & Boch
Infrastructure
Many shopping options in the immediate vicinity
City easy to reach by bus, commuter train or car
Perfect connection to highways via the A8
Schools and kindergartens nearby
Walking distance to free time activities and recreational Areas
Location
Quiet, green, close to the city
A developed urban environment
Low-traffic location
At the idyllic Würm canal
Garden city character
Excellence is our tradition

The elegant neighborhood between the Blutenburg castle and the Nymphenburg castle grounds has a long, green tradition. Located near the magnificent Würm canal, Obermenzing has the reputation of being a well-to-do villa community in the middle of a large city. There's hardly another district in Munich with such a strong garden character, such lush open areas and so many beautiful late-19th-century urban villas. The famous Blutenburg and Nymphenburg castles from the times of the Bavarian monarchy dominate the cityscape; the castle grounds and the botanical gardens are some of the most beautiful recreational areas in Munich. Meanwhile, a cultivated middle and upper class has developed in Obermenzing. It has shaped the atmosphere of this excellent location, and can still be felt today. Elegant, pure, idyllic and close to downtown Munich: the Obermenzing villa settlement – the place you want to be.
Everything you need

Obermenzing has everything that makes a neighborhood a good place to live. Schools of all types, kindergartens and day care centers are just as prevalent in this green location as the top-notch stores, excellent bars and cozy beer gardens. The good transport links – with commuter train, Autobahn and bus connections – make living and getting around in Obermenzing as easy and convenient as possible. As one of the best residential areas in Munich, stylish living and an urban quality of life are defining characteristics.

Urban & green quality of life

Those looking for quiet and relaxation in nature will find it on a long walk along the Würm, on the Nymphenburg castle grounds, in the botanical gardens, and at the Blutenburg castle. Some of the most beautiful recreational areas Munich has to offer have been carefully tended to and are both varied and expansive. You will also find a number of sports facilities and play areas in the neighborhood. And, of course, the entire palette of recreational and cultural activities in the Bavarian capital are at your disposal.