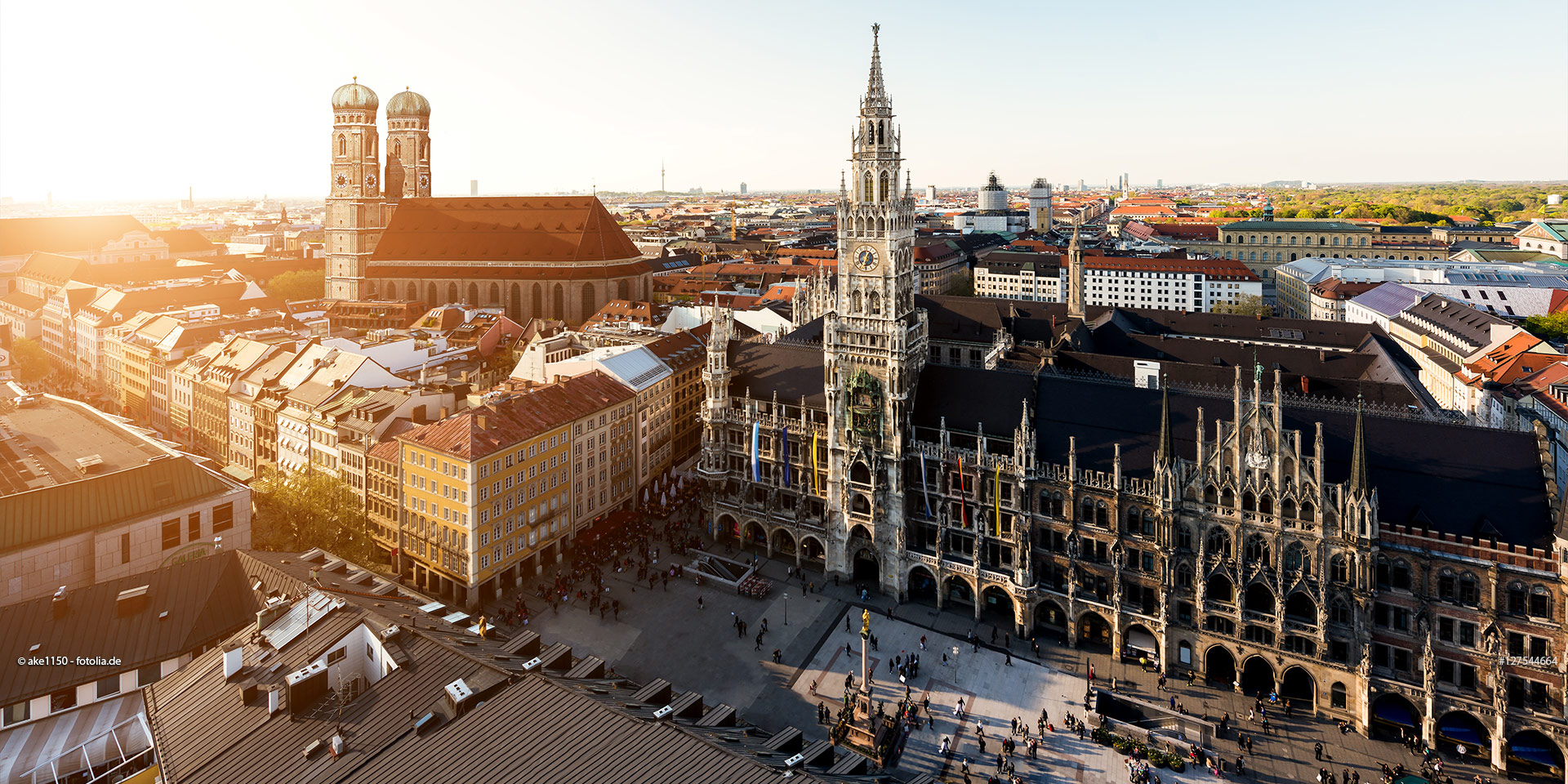 Welcome to Neufahrn – Welcome Home!
Neufahrn is a friendly community on the north side of Munich where we are building beautiful 2–5 room condominiums in a truly outstanding location: the "Neue Mitte Neufahrn" housing ensemble.
When you think of a typical Bavarian jewel, Neufahrn is what comes to mind: glorious natural surroundings – with two beautiful, very clean lakes for swimming – and all the infrastructure required by residents. Plus, you can reach Munich's central station by commuter train in only 33 minutes with no change of trains.
The condominiums are located right in the center of town with grocery shopping right on your doorstep and the Neufahrn commuter train station only a 3-minute walk away. Here you feel right at home living in the center with everything you need nearby.
An additional appeal of the "Neue Mitte Neufahrn" housing complex is the quality DEMOS is known for, the attractive architecture, well-designed floor plans and premium equipment and furnishings. The relatively moderate prices are also a strong draw.
In short, you benefit in Neufahrn from all the advantages of a good location in the neighborhood center and the proximity to Munich City, without paying city prices.
Quality Pays Off.
Our "Neue Mitte Neufahrn" housing ensemble meets all contemporary living standards. We focus on people when carefully planning our properties. Spacious living and dining areas offer room for family life, while ideally dimensioned bedrooms provide a place for parents and children to retreat to. The bathrooms are modern with premium furnishings, and a wide choice of brand-name products enables individual wishes and needs to be met.
42 condominiums with patio and garden, loggia/balcony or rooftop patio
2 maisonettes with patio and garden
2- to 5-room condos with approx. 48 m2 – 136 m2 living space
Relaxed living in green surroundings with the best connection to Munich City
Attractive architecture
Construction methods compliant with 2014 Energy Saving Ordinance (eligible for KfW 70 subsidies pursuant to 2009 ESO)
Step-free entrance to building and to underground parking garage from every building (except maisonettes)
Elevator from basement to top floor (except maisonettes)
Underfloor heating and parquet flooring
Towel warmers in bath and shower
Brand-name tiling from renowned manufacturers such as Villeroy & Boch
Video intercom system
In the Middle of Life, in the Middle of Nature
The just over 20,000 residents of Neufahrn enjoy a tranquil home-life in a cozy neighborhood. Lots of nature surrounds the community, including two attractive recreational areas – Mühlseen and Galgenweiher – with lakes that invite you to swim, surf and take walks.
$Bilder1$
The comprehensive infrastructure also covers all of your daily needs; grocery shopping, sports and recreational facilities, such as the "Neufun" indoor swimming pool, childcare facilities, good educational options including a "Gymnasium" high school, are all easy to reach.
$Bilder2$
What's especially great: the transport links! The S1 line commuter train leaves every 20 minutes and reaches the Munich city center in exactly 33 minutes; the airport is only 8 minutes away. The local bus lines 690 and 691 will take you to Erding, Freising and the outskirts.
You also have easy road connections to the A9 and A92 using the Neufahrn cloverleaf and to the B11 from Munich to Landshut.
$Bilder3$
Neufahrn is a member of the NordAllianz; it's an informal alliance of eight communities forming a corridor between Munich City and the Munich Airport.
The region boasts fantastic infrastructure and transport links. Thanks to its central location, the cosmopolitan cities of Europe are easy to reach by flight or car.
The NordAllianz offers the best business, academia and residential addresses. Its mix of economic advancement and Bavarian lifestyle and its terrific range of cultural and recreational possibilities make the NordAllianz a unique combination in the world. This is a great place to live... and to work.