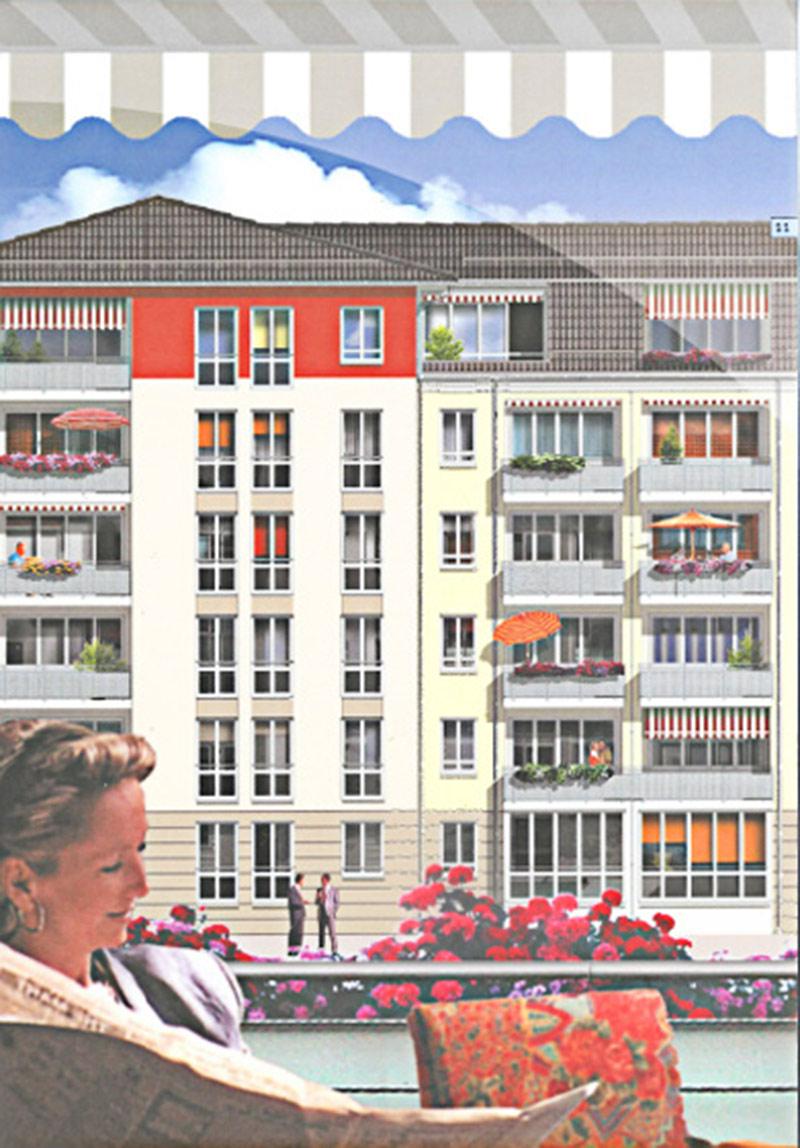 "Dukatenpark"

Attractive architecture:
excellent value for money
elegant parquet flooring, large selection of brand-name tiles, etc.
brick construction
ideal transport links
The vicinity

The cityscape of Laim was once dominated by residential properties of the German railways. Nowadays modern architecture is turning it into a family-friendly residential area for the young and old.

Positive change to cityscape of Laim

This is a place where people value the small-city feel, the social side of a neighborhood.

The appeal of Laim lies in Its unique sense of residence and life

Laim is colorful. Lots of little bars and restaurants, from elegant Italian cuisine to petite streetside cafés are situated here, contributing to the quality of life in the city.
Laim is a pleasant. It's best experienced in one of the beer gardens, like "Laimer's", the "Königlicher Hirschgarten" or the "Rosengarten". If you've been over-enjoying the beer and now have the beginnings of a beer belly, work it off by jogging regularly in the Hirschgarten Park.

All the options near you

In Laim, you have everything on your doorstep. No wish is left unserved. You can shop till you drop or just pick up a few things, from the baker, your favorite butcher's shop, or one of the numerous little boutiques that offering everything. The farmer's market held every Friday from 8 am to 1 pm on the corner of Fürstenrieder Straße and Agnes-Bernauer-Straße features a delicious range of regional agricultural products.
And if you're looking to buy something a little unusual, you can get to the center of Munich quickly by commuter train, subway, bus or the ever-popular "tram".
It is as quick to reach the city center as it is to get out into nature. Whatever appeals to you, e.g. one of the nearby lakes or the mountains, from Laim you can get anywhere fast.