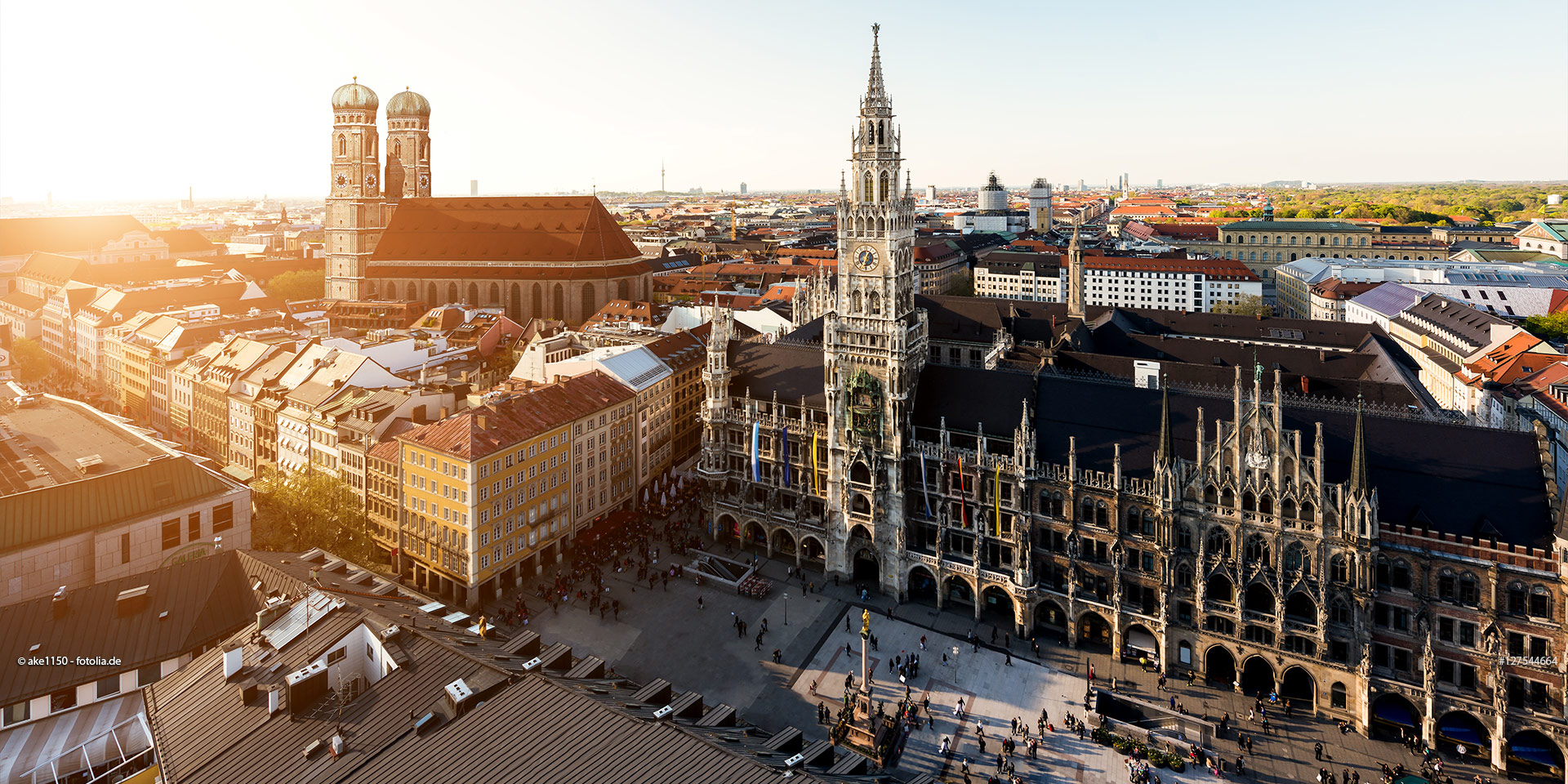 Welcome to Obergiesing.
The modern "Stadtquartier Severin" was built on a plot of genuine Munich land, just above the famous Nockherberg, the door to tradition-steeped Obergiesing. These days, it belongs to one of Munich's most up-and-coming residential districts, and Severinstraße is at the center of it all.
Appealing modern architecture
2- to 5-room condominiums
7th/8th floor maisonettes with rooftop patio, with gallery
Each condominium has a garden/patio, balcony or rooftop patio
Many condominiums are barrier-free
Premium equipment and furnishings:

Laufen Pro A bathroom amenities
Grohe Essence fixtures
Brand-name tiles, towel warmers
Parquet flooring, underfloor heating
Elevator from basement to top floor
Giesing – an in-district with charm.
The Munich district of Giesing is located on the high banks of the Isar river, in the southeast of the Bavarian capital. One of Munich's oldest districts, Giesing combines charming Bavarian tradition with a modern and urban lifestyle.
Today, Giesing is on the same level as a number of other established locations in Munich, such as Schwabing, Bogenhausen and Haidhausen. It's no wonder that recent investments in parking infrastructure, shopping centers, playgrounds and sports facilities, and the renovation of pre-World War II buildings have made Giesing into a highly attractive residential area.
In Obergiesing, you will find an eclectic mix of shopping options, free time activities and nighttime entertainment.

Giesing – simply a delight.
Giesing and nearby Haidhausen guarantee an abundance of top-notch restaurants. From Bavarian specialties at the world-famous Nockherberg – paired with a cold "Maß" of beer – to the delicious Italian pasta at St.-Martins-Platz, a wide range of culinary delights is at your disposal.
The Giesinger Bahnhof cultural center lends Giesing an attractive cultural and artistic appeal. Located in a historic building that dates back over a century, it hosts a diverse range of concerts, films, readings and theater performances.
The natural beauty that surrounds Giesing, counterbalancing its multifaceted urban culture, is an insider's tip. Nearby recreational areas like Weißenseepark, the shore of the Isar river, and the Frühlingsanlagen park in the neighboring district of Au offer wonderful opportunities to bike, jog or simply take a stroll.