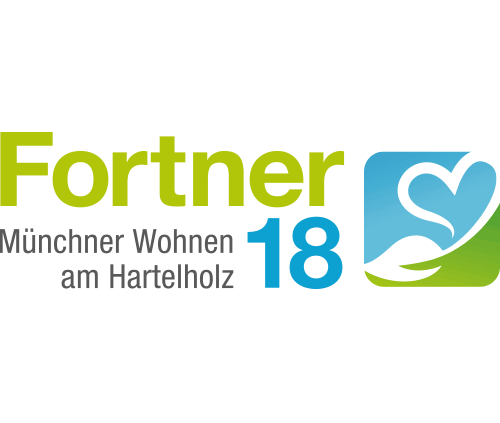 The "Fortner 18" project involved the construction of 57 condominiums in the Feldmoching-Hasenbergl neighborhood in north Munich.
"Fortner 18" optimally combines all the benefits of an urban lifestyle while being close to nature. Munich's Marienplatz it is just 15 minutes away by commuter train, and Panzerwiese, with its glorious Hartelholz woods, is in the immediate vicinity. The wild and romantic heathland is protected and offers 280 ha of natural landscape which cannot be built on.
Bright facades, large windows and an all-round brick base give "Fortner 18" its own distinctive character. The project features a rooftop patio for communal use. "Fortner 18" was completed in 2016.
"Without the good advice from the DEMOS consultant, financing the condominium would have been quite a bit more expensive. Thanks to the nice lady for showing us the samples. The condominium has truly become our dream home. We have already recommended DEMOS to others. "
Family G.