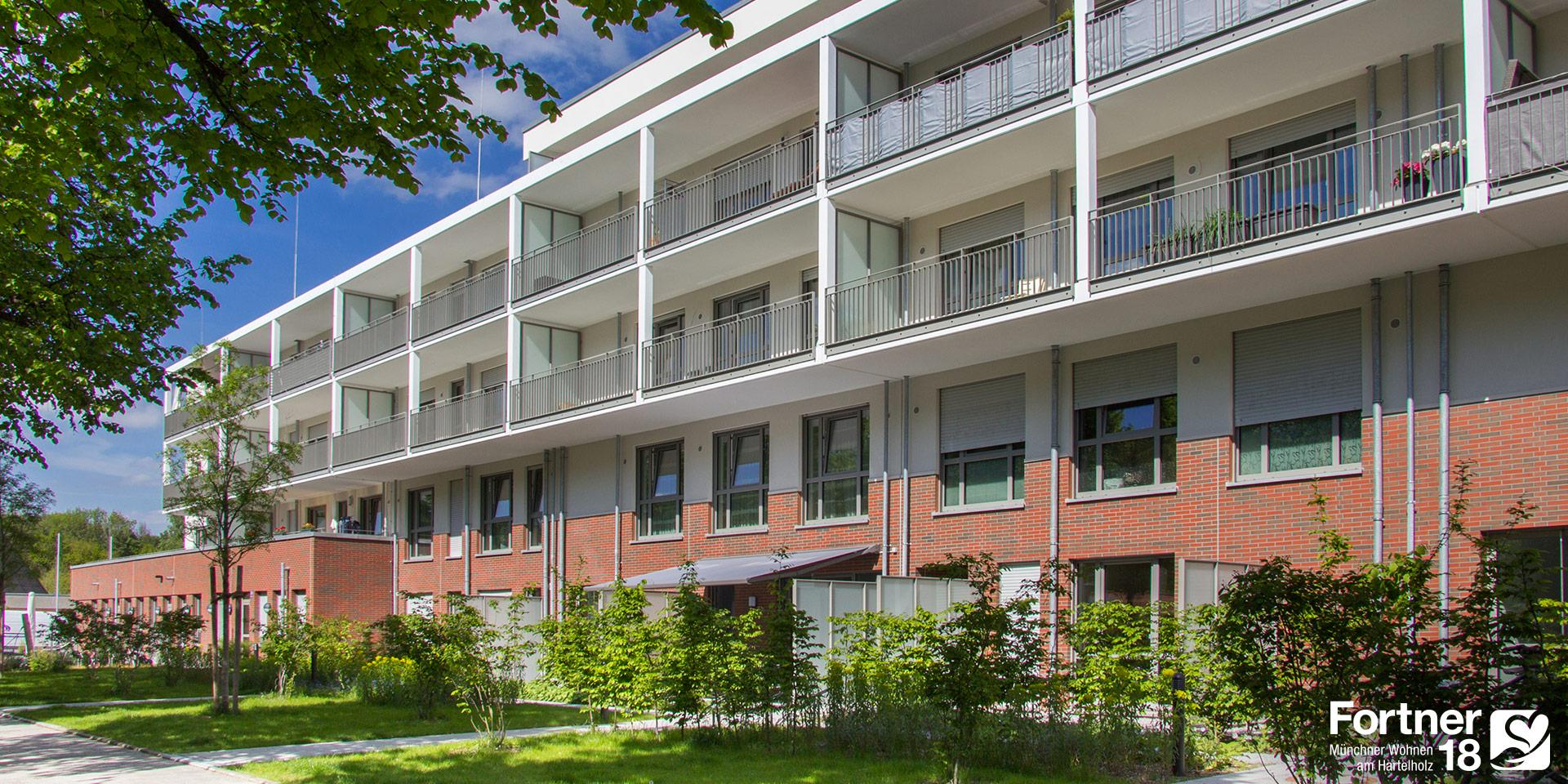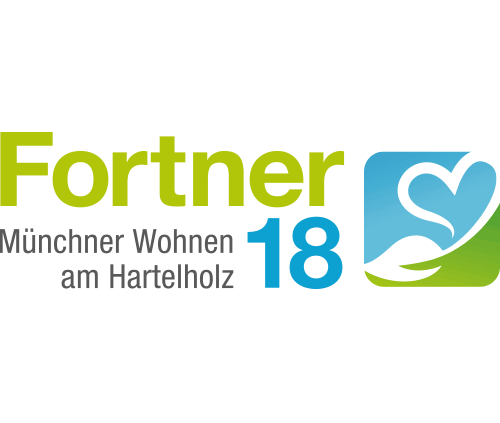 The "Fortner 18" project involved the construction of 57 condominiums in the Feldmoching-Hasenbergl neighborhood in north Munich.
"Fortner 18" optimally combines all the benefits of an urban lifestyle while being close to nature. Munich's Marienplatz it is just 15 minutes away by commuter train, and Panzerwiese, with its glorious Hartelholz woods, is in the immediate vicinity. The wild and romantic heathland is protected and offers 280 ha of natural landscape which cannot be built on.
Bright facades, large windows and an all-round brick base give "Fortner 18" its own distinctive character. The project features a rooftop patio for communal use. "Fortner 18" was completed in 2016.
Münchner Wohnen am Hartelholz
Kaum ein Münchner Stadtteil hat sich in den letzten Jahren in punkto Wohn- und Lebensqualität so positiv entwickelt wie der Stadtbezirk Feldmoching-Hasenbergl. Von der sehr guten umfassenden Infrastruktur über zahlreiche Einkaufsmöglichkeiten, z.B. im Einkaufszentrum MIRA bis zu den hervorragenden Verkehrsanbindungen mit PKW, U-Bahn und Bus finden Sie heute hier alles, was das Leben angenehm macht.
Dazu kommen vielfältige Besonderheiten, z.B. Freizeit- und Erholungsmöglichkeiten, wie Schloss Schleißheim, die Flugwerft des Deutschen Museums, die Allianz Arena und gleich drei beliebte Badeseen: Feldmochinger See, Fasanerie See und Lerchenauer See.
Ein ganz besonderes Highlight liegt direkt vor Ihrer Haustür: Die Panzerwiese mit dem herrlichen Waldgebiet Hartelholz. Die wildromantische Heidelandschaft steht unter Naturschutz und bietet Ihnen 280 ha unverbaubaren Freiraum. Nicht nur Jogger schätzen die Weitläufigkeit des Areals und die Nähe zur Natur. Mit ein bisschen Glück begegnen Sie Rebhühnern, Kaninchen oder gleich einer ganzen Schafherde, und in den Abendstunden bietet die rot und blau beleuchtete Allianz-Arena nicht nur für Fußball-Fans einen faszinierenden Anblick.