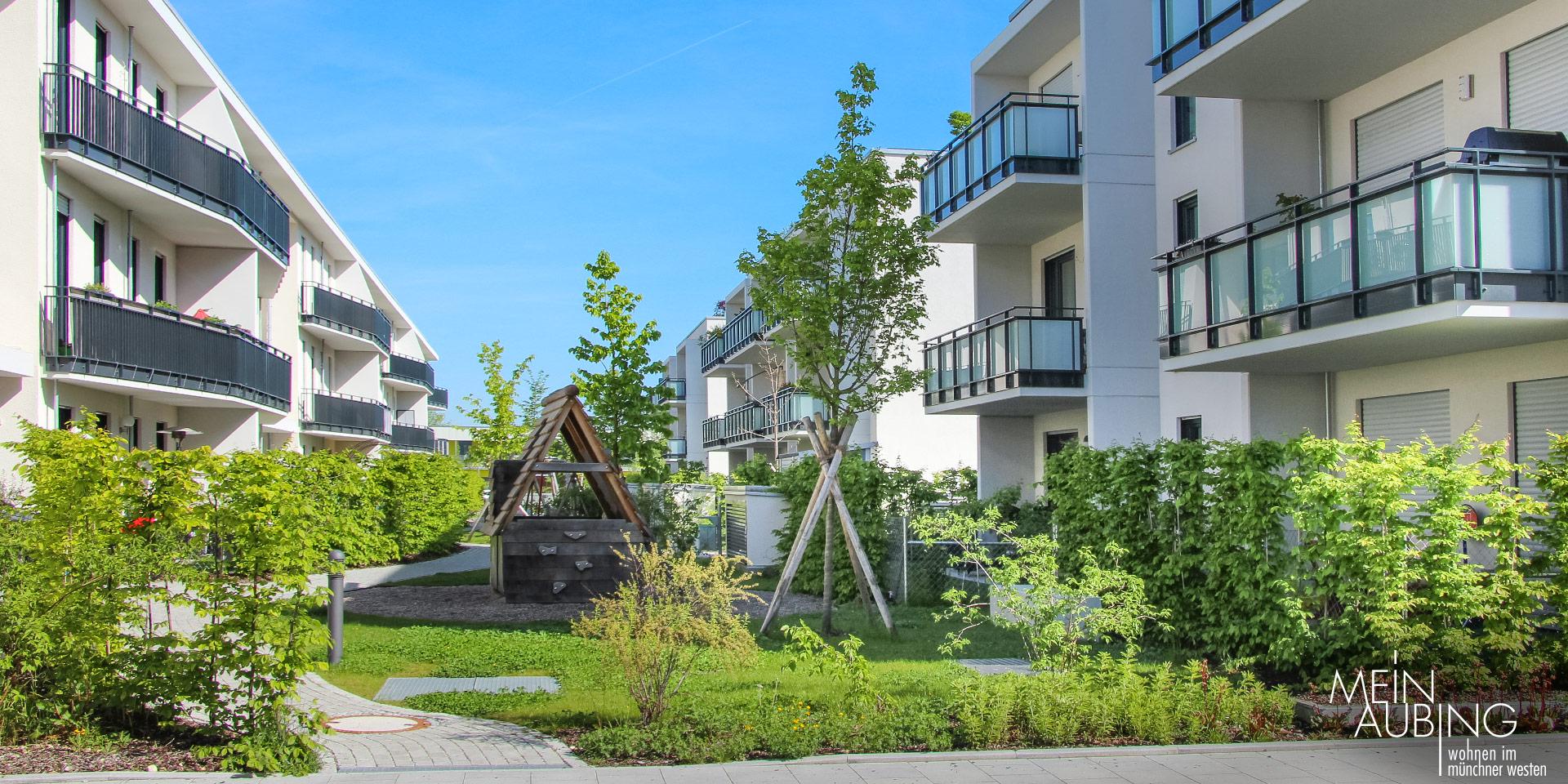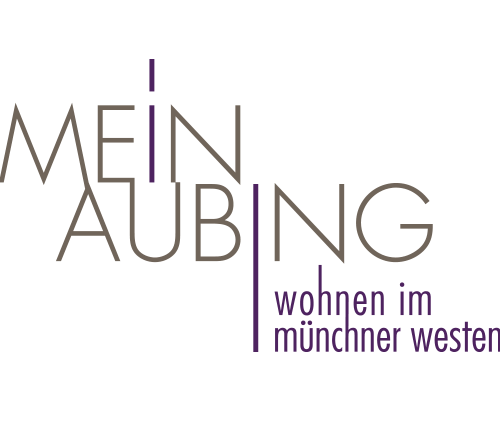 The "Mein Aubing" project was constructed in three phases with a total of 325 condominiums and 18 townhouses in Munich's beautiful west.
The Aubing neighborhood has its own especially diverse character. By living here, you don't have to choose between either an urbane cultural lifestyle or natural surroundings – you get both! Munich's central train station is just 15 minutes from the Leienfelsstraße commuter-train station, and you can get to the Starnbergersee lake via Pasing in around 30 minutes.
"Mein Aubing" is located within a nicely developed neighborhood and appeals with its bright friendly facades and dynamic, varied styling and lush green spaces including playgrounds and renaturalized areas. "Mein Aubing" was completed in 2016.
München ganz neu entdecken:
MEIN AUBING macht es möglich.
Der westlichste Stadtteil der Metropole hat seinen eigenen, besonders vielseitigen Charakter. Wer hier lebt, muss sich nicht zwischen urbanem Kulturangebot und den Naturerlebnissen des Umlands entscheiden – man bekommt beides!
In der City flanieren oder shoppen, die Oper oder das Theater besuchen, den Abend mit einem Konzert oder Clubbesuch verbringen: Das ist die weltstädtische Seite von MEIN AUBING. Die sportlich-erholsame zeigt sich in der Nachbarschaft zu Wiesen, Wäldern und Badeseen und einem schier unerschöpflichen Freizeitangebot.
Nach was auch immer Ihnen gerade ist: Zwischen Marienplatz und den Münchner Hausseen steht Ihnen alles in kurzer Zeit offen.
Meine Nachbarschaft: Bringt zu mir, was mir wichtig ist.
Denn die unerlässlichen Dinge des Alltags möchten Sie schnell erledigt wissen, während Sie sich für die angenehmen Seiten gerne etwas mehr Zeit nehmen. Dafür bietet die vorteilhafte Lage von MEIN AUBING die besten Voraussetzungen!
Vom nahen S-Bahnhof Leienfelsstraße aus sind Sie in etwa einer Viertelstunde am Münchner Hauptbahnhof, den Starnberger See erreichen Sie über Pasing in ungefähr einer halben Stunde. Das westliche Naherholungsgebiet Münchens ist Ziel einer kurzen Radtour, und für die große Fahrt ins Vergnügen sind es nur etwa fünf Autominuten zur A99.
Meine Umgebung:
So luftig und sonnig, wie ich es mag.
Große Abstände zwischen den Häusern und eine Freiflächengestaltung, die so einladend wie weitläufig ist. Das zeichnet die Ensemble-Gestaltung von MEIN AUBING aus. So ist in den einzelnen Wohnungen besonders viel Sonnenlicht zu Gast, und der Blick aus den Fenstern fällt auf erholsames Grün.
Die Entfernungen:
ca. 300 m zur Sportanlage Aubing
ca. 500 m zur S-Bahn Leienfelsstraße
ca. 15 Min. Fahrt zum Hauptbahnhof
ca. 700 m zum Discounter
ca. 1 km nach Alt-Aubing mit denkmalgeschützter Ortsmitte
ca. 1,4 km zum Kinderspielpark
ca. 1,4 km zur Indoor-Fußballhalle
ca. 1,5 km ins Aubinger Zentrum mit zahlreichen Geschäften
ca. 3 km zur Aubinger Lohe
ca. 3 km zur A99
ca. 4 km zur A8
ca. 5 km zu den Pasing Arcaden
Im Stadtbezirk 22 Aubing – Lochhausen – Langwied gibt es:
45 Ärzte bzw. Therapeuten, davon 20 Allgemeinärzte
21 Zahnärzte, davon 1 Kieferorthopäde
11 Apotheken
31 Kindertageseinrichtungen mit 1.669 betreuten Kindern
7 Volksschulen, 3 berufliche Schulen
ca. 336 Hektar unbebaute Erholungsflächen, davon ca. 23 Hektar Sportanlagen