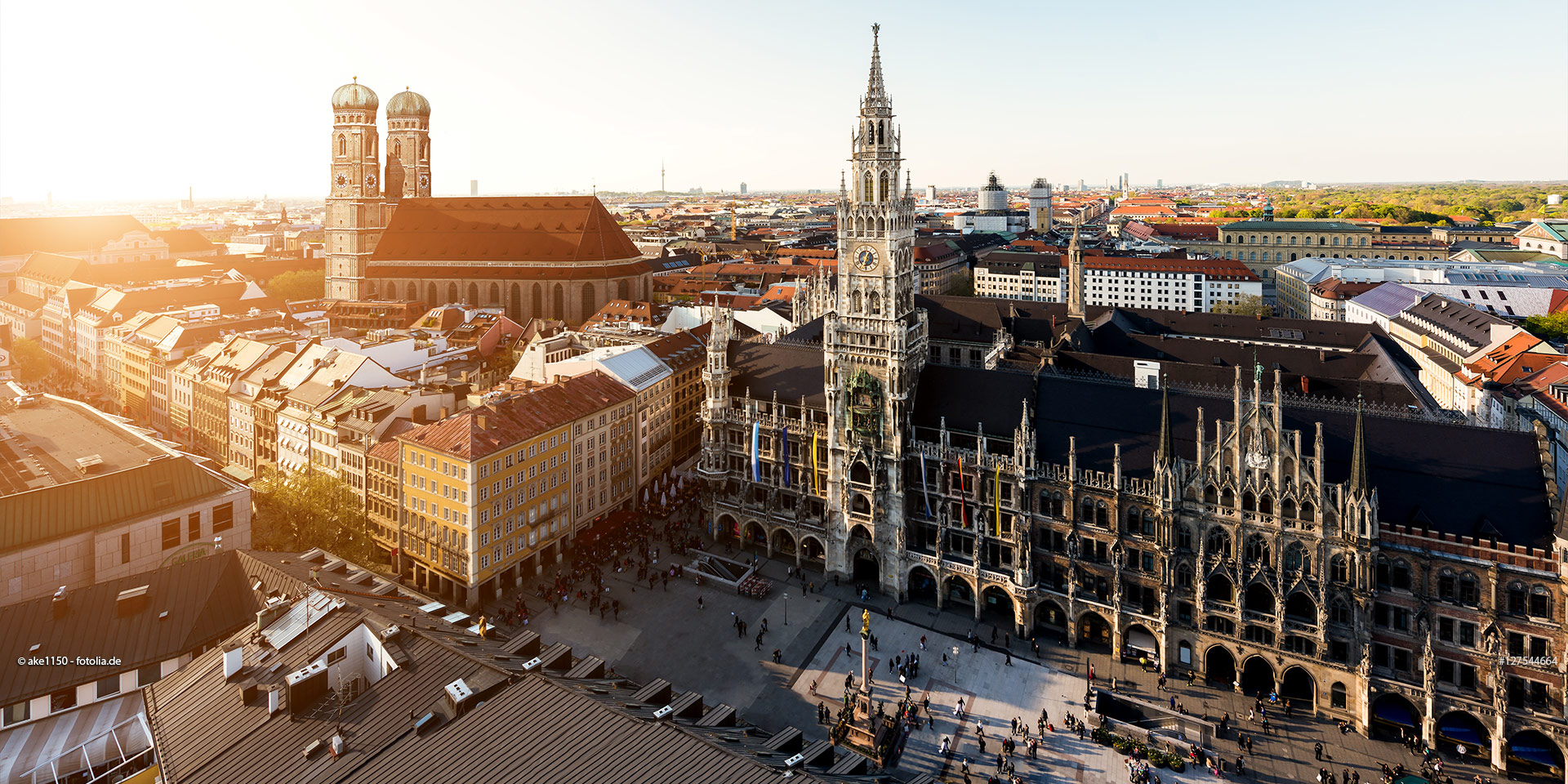 3rd phase of construction of the successful ensemble:
1- to 4-room condominiums
18 townhouses
Buildings face the sun for good lighting in the condominiums and townhouses
Vibrant, varied design
Abundant open areas, playgrounds and renaturalized areas
Condominiums on ground floor and townhouses with private gardens
Pleasant, green neighborhood

The architecture:
Modern, inviting architecture
High-end look
Elegant color concept
The buildings housing the condominiums have elevators from the basements to the top floors
Underground garage with individual parking spaces
Condominiums for a wide range of living and lifestyle models
Each condominium has a patio, balcony/loggia or rooftop patio
Many windows that stretch down to the floor

The equipment and furnishings:
Construction methods compliant with 2014 Energy Saving Ordinance
Underfloor heating
Parquet flooring in all living areas
Brand name tiling from renowned manufacturers such as Villeroy & Boch
Towel warmers in bath and shower
Video intercom system in the condominiums

"Mein Aubing 3":

Where zest for life is most at home.
The westernmost district of the city has its own unique and diverse character. By living here, you don't have to choose between either an urbane cultural lifestyle or natural surroundings – you get both!
Strolling through the city, popping into the shops, attending an opera or theater performance, spending the evening at a concert or at the club: that's the cosmopolitan side of "Mein Aubing 3". The sporty, recreational side is characterized by the neighborhood's fields, forests, lakes, and an endless supply of additional free time activities.
One minute here, the next there:

the ideal location for those who like to be active and spontaneous.
It's comforting to know that the routine things in life can be quickly accomplished leaving more time for the more enjoyable things. The ideal location of "Mein Aubing 3" is just right for this.
Munich's central train station is just 15 minutes from the Leienfelsstraße commuter train station, and you can get to Lake Starnberg via Pasing in around 30 minutes. The nearby recreational area in western Munich is the perfect destination for a short bike trip. For longer excursions, the A99 is just a few minutes' drive away.
My surroundings:

Airy and sunny.
The individual condominiums and townhouses are flooded with sunlight and the windows open up magnificent views to refreshing green scenery.

The distances:
Approx. 300 m to the Aubing sports facility
Approx. 100 m to the commuter train station Leienfelsstraße
Approx. 15-minute drive to Munich Central Station
Approx. 700 m to the discount store
Approx. 1 km to Alt-Aubing and its historic village center
Approx. 1.4 km to the playground
Approx. 1.4 km to the indoor soccer facility
Approx. 1.5 km to the center of Aubing, where there are several stores and establishments
Approx. 3 km to Aubinger Lohe
Approx. 3 km to the A99
Approx. 4 km to the A8
Approx. 5 km to the Pasing shopping center
Approx. 6 km to Westbad
Approx. 7 km to Böhmer Weiher
Approx. 8 km to Langwieder See and Lußsee
In Munich's 22nd district, Aubing-Lochhausen-Langwied, there are:
45 physicians and therapists, including 20 general practitioners
21 dentists, including 1 orthodontist
11 pharmacies
31 child day care centers, serving approximately 1,669 children
7 elementary schools, 3 vocational schools
Approx. 336 hectares of undeveloped recreational areas, including 23 hectares of sports facilities