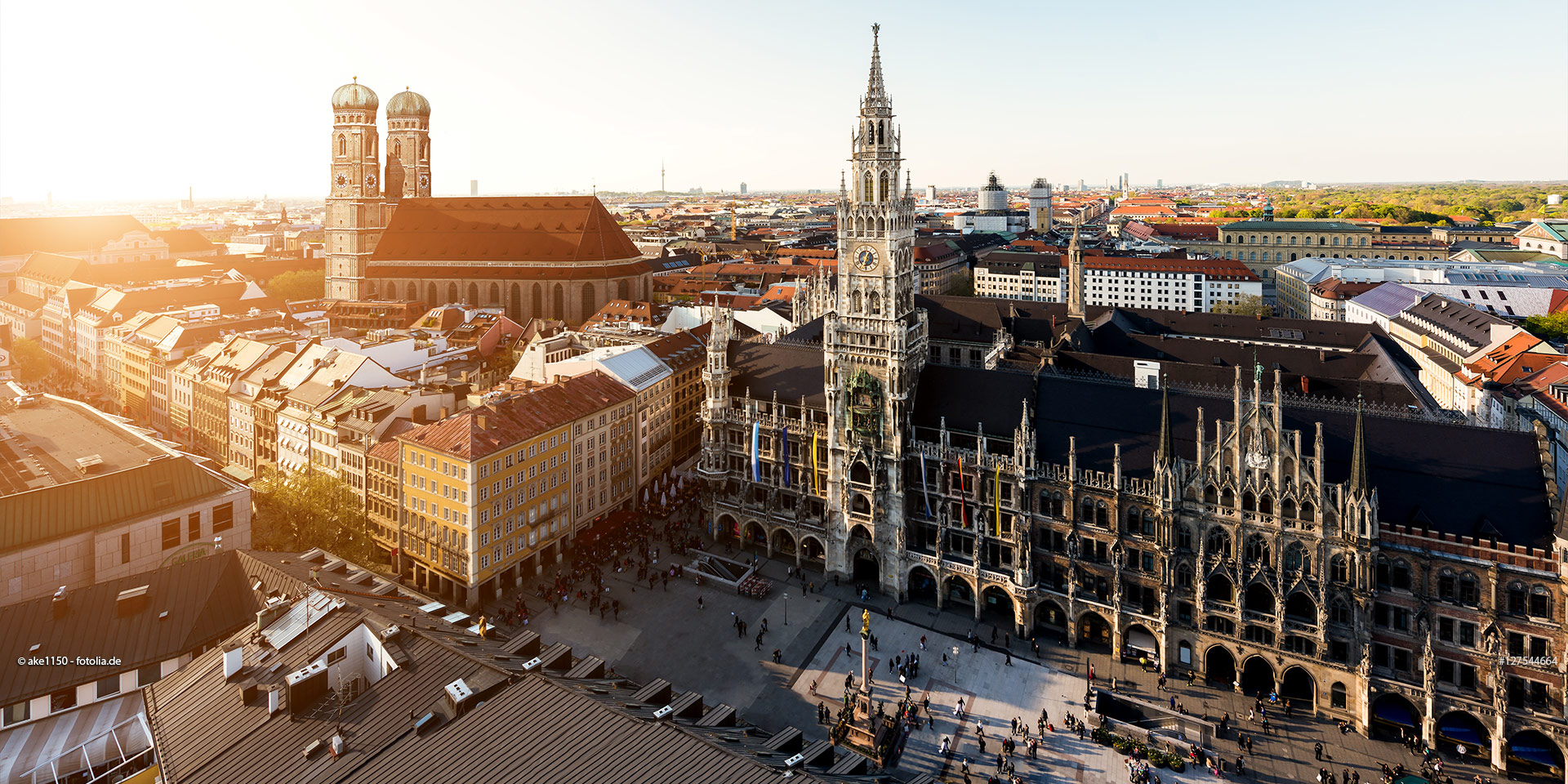 Long-term value that pays off immediately
A condominium is, of course, the most reliable and stable way to plan for your future. But who says your investment in tomorrow can't be enjoyable today? Owning real estate in "Leben pur in Aubing" isn't just a sensible decision, it's also a fun and quality way to live for the whole family.
The properties' floor plans make the best use of the space, and their lovely balconies, gardens and furnishings, that are as practical as they are comfortable, increase your quality of life considerably. "Leben pur in Aubing" is the perfect way to enjoy life each and every day. The carefully selected materials, bright rooms and quality parquet flooring are proof of this.
Appealing, modern architecture
2- to 5-room condominiums with optimal floor plans
Each condominium has a patio/garden, balcony or rooftop garden
There is an elevator in every building
Premium furnishings
Parquet flooring in the living room
Tiles from Villeroy & Boch
Underground garage with individual parking spaces
Most entrances are barrier-free
Where city and nature come together
Aubing, Munich's westernmost district, combines an urban lifestyle with all of the opportunities for recreation and relaxation natural surroundings can offer. Vis-à-vis the metropolis, vis-à-vis nature: it's the location that makes Aubing so unique. A location that inspired us to build "Leben pur in Aubing". "Leben pur in Aubing" is a home for people who want to enjoy the Munich lifestyle without all of the hassle, a home for families to relax and enjoy nature in.

Practically made for the occasional excursion
Aubinger Lohe, Gut Freiham, the Germeringer See: just west of Aubing, in biking distance from "Leben pur in Aubing", there is an expansive recreational area with countless free time activities. Here you can jog, Nordic walk, stroll, bike or just picnic in the shade of the trees. The "Leben pur in Aubing" neighborhood invites you to leave the mundane of everyday routine behind and do something good for your body and enjoy time in nature with the family.
There are four different lakes to choose from that are all just a hop, skip and a jump away: Pilsensee, Wörthsee, Ammersee and Lake Starnberg. These lakes are well known for their water sports, recreation and hiking.
The choice of activities is huge.

Everyday needs close by. Non-everyday needs easy to reach!
"Leben pur in Aubing" is well connected to the local public transportation grid: the Aubing S-Bahn commuter station is just three minutes away on foot, and from there you can get to Munich's Marienplatz in around just 15 minutes. Driving into downtown Munich takes roughly the same amount of time.
But as short as these commutes are, there are plenty of options within a ten-minute radius for your daily needs. You can choose between the rustic, romantic infrastructure of Alt-Aubing – with its businesses and meeting places – and the newly erected shopping centers in Freiham.