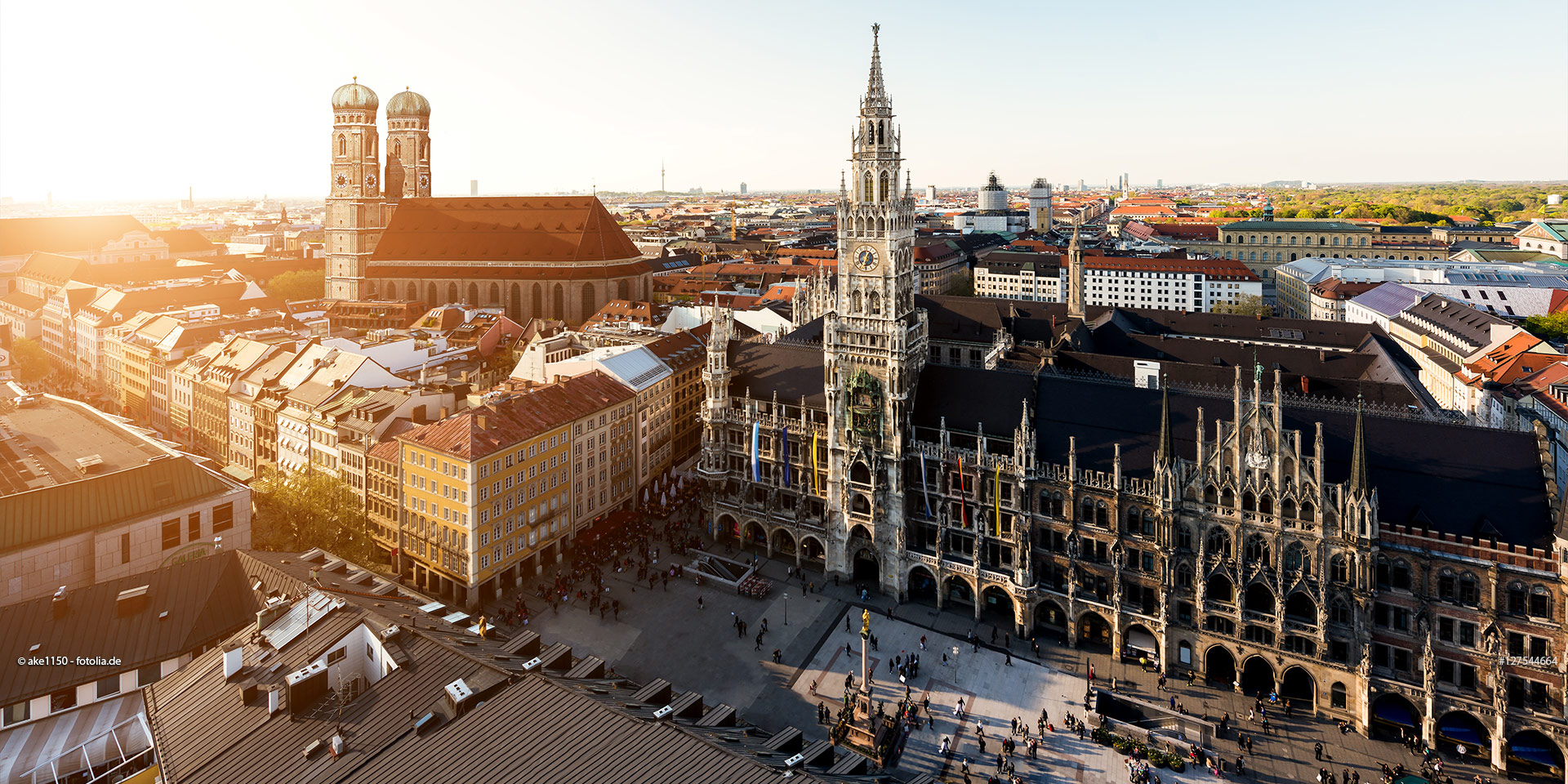 Out-of-the-ordinary living, every day
"Stadtbalkon am Auer Mühlbach" is located on the high terrace of the Isar river, which not only opens up an amazing view of the city, but also is important to daily life. At "Stadtbalkon", you are so close to the city that errands, your daily commute and the drive to your favorite free time activities can be accomplished in just a few minutes. Its location on a quiet side street – offering peace and relaxation despite being optimally connected – makes "Stadtbalkon am Auer Mühlbach" an even more pleasant place to live.
Enthusiasts and aficionados get their fill here and make lasting memories
While the Au provides a lovely backdrop, it can be difficult for discerning home-buyers to find modern comfort and contemporary amenities.
DEMOS managed to secure a plot in the Au and construct an ensemble of 2- to 5-room condominiums.
Connoisseurs know what's so great about Au-Haidhausen, and enthusiasts know what DEMOS real estate entails.
Is it possible to fall in love with a place? Of course
In perhaps the oldest district in Munich, we developed an ensemble of new buildings – "Stadtbalkon am Auer Mühlbach" – whose character blends in seamlessly with its surroundings: homey, stylish, charming, and special.

Vibrant and cosmopolitan
A trend-setting metropolis, Munich has long become a modern global city. But upon closer inspection, you will discover the nooks and crannies that have preserved their traditional character. Take the Au district for example, where your dream of the perfect place to live comes true!
These days, you'll be hard-pressed to find another district so defined by tradition, where the Isar river is as inviting; there is likely no other place in Munich where tradition and modern culture are so harmoniously infused into daily life. Three times per year, during the "Auer Dult", Mariahilfplatz becomes a central meeting place for the entire city. Probably the largest tableware market in Europe, the "Auer Dult" is a folk festival to still marvel at, peruse and stroll. And the rest of the year is no less festive: the farmer's market offers fresh, organic products every Wednesday and Saturday. Au-Haidhausen is also the home of the Gasteig, which hosts the Munich Philharmonic Orchestra, the municipal library and the community college. And what was once a place where several breweries operated – thanks to the available wells and cellars – now boasts a thriving Bavarian Wirtshaus, or tavern culture, on the Nockherberg.