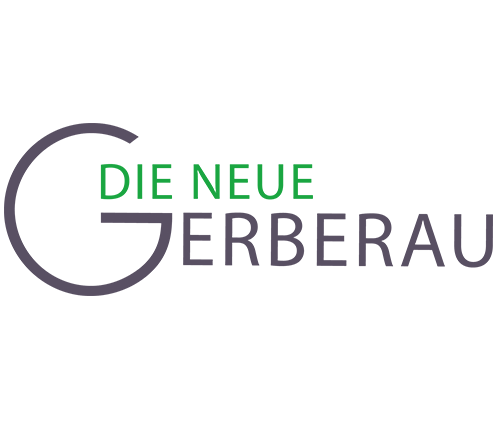 With the project "DIE NEUE GERBERAU", modern condominiums have been created in Munich's Allach district.

Consisting of five houses with a total of 153 apartments, all 2- to 5-room condominiums have floor-to-ceiling windows and high-quality furnishings. One of the highlights of each individual apartment is a surrounding loggia - on the ground floor partly with garden area. The spacious and car-free esplanade with its lovingly designed open spaces and green areas provides additional space and relaxation.

The residents of "DIE NEUE GERBERAU" benefit from excellent transport connections. The S-Bahn station München-Karlsfeld (S2) is only a few minutes' walk away, but you can also reach the motorway network very quickly by car via the A99 motorway. Thanks to this very good connection, Munich's city centre and numerous excursion destinations in the surrounding area can be reached in no time at all.

The project was completed in 2019.
---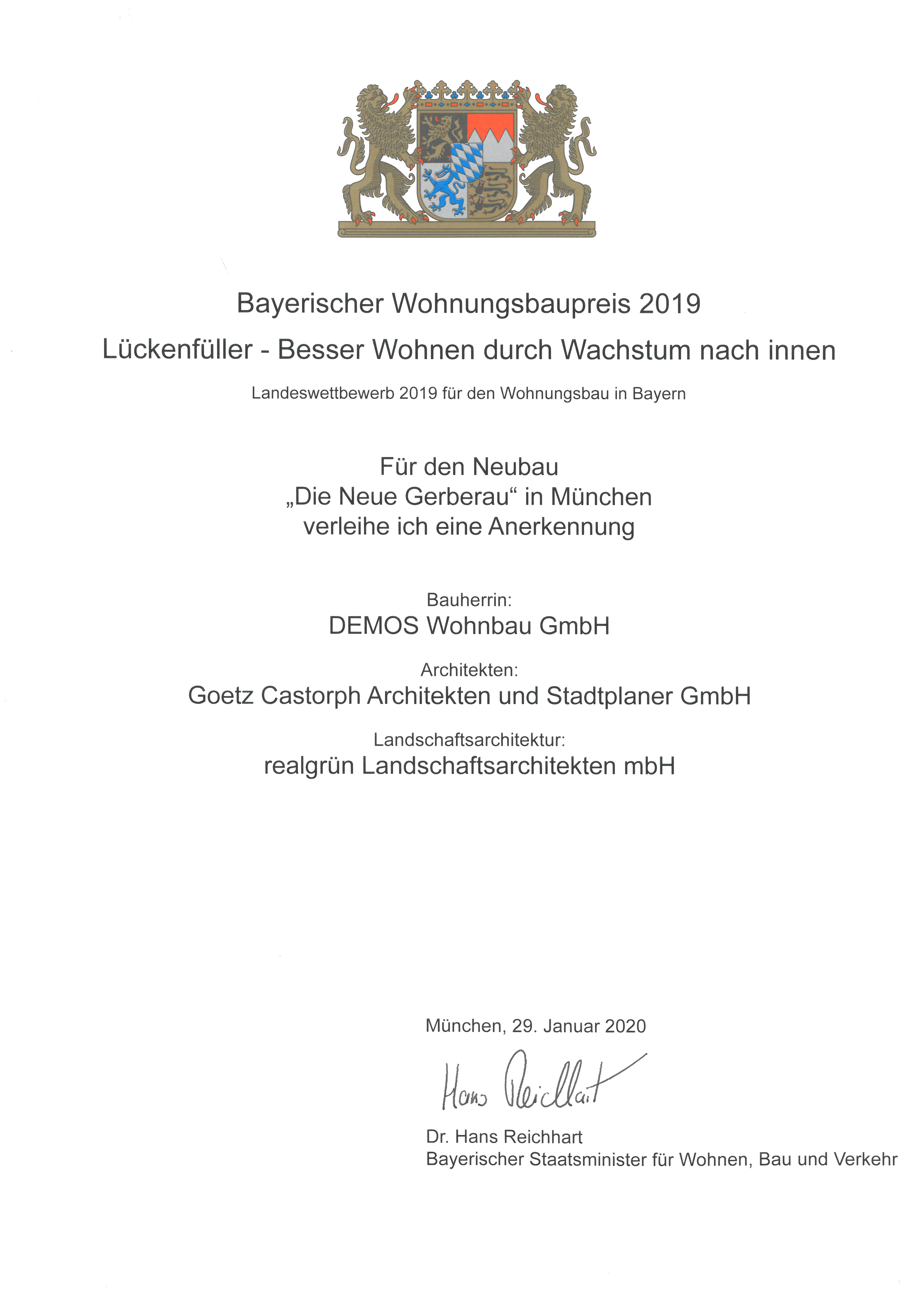 National Competition ´Wohnungsbau Bayern 2019´ [Residential Building Bavaria 2019]: "The new Gerberau" wins recognition

Our new residential building project "DIE NEUE GERBERAU" wins recognition by the Bavarian Ministry for Construction!

"The residential building market is booming, construction cranes are scattered all over the city. Nevertheless, not everything that is constructed is classified as high-quality architecture. Our aim is therefore to honour the offices which continue to tell the success story of Bavaria's history of building culture with their work and at the same time cherish our constructed environment", as Bavaria's Minister of Construction, Dr. Hans Reichhart stated.

Focus in the national competition in 2019, titled "Lückenfüller – Besser Wohnen durch Wachstum nach innen" [gap-filler – improved housing by inwards growth] was on the successful compaction of valuable city space with high-quality housing. With an exhibition on 29 January 2020 the Ministry for Construction is demonstrating how these requirements can be successfully put to practice. The award-winning projects will be shown throughout the exhibition. The prizes and awards will be presented in the scope of the opening ceremony by the Minister of Construction, Dr. Hans Reichhart. (source: https://www.stmb.bayern.de)

The jury found our new construction project "DIE NEUE GERBERAU" (architect: Goetz Castorph Architekten und Stadtplaner GmbH) particularly appealing with its harmonious interplay between the spacious esplanade featuring green spaces and open areas, the surrounding loggias and its excellent transport connections.

"DIE NEUE GERBERAU" consists of 5 apartment complexes with a total of 153 condominiums which are linked by a car-free esplanade. The construction project was completed in 2019.

For detailed information on our further building projects in Munich and surroundings, see below.

Yours, DEMOS

Source: https://www.stmb.bayern.de/med/pressemitteilungen/pressearchiv/2019/90/index.php