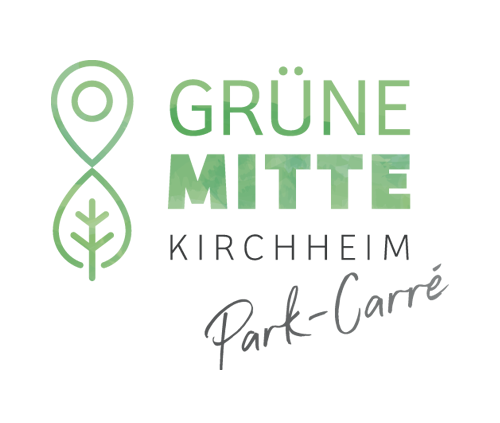 Nestled in a well-established natural landscape of lakes, meadows, and forests, GRÜNE MITTE KIRCHHEIM is under construction just east of Munich. The new residential quarter is being developed in an attractive location between Kirchheim and Heimstetten – directly adjacent to the grounds of the 2024 State Garden Show. A charming setting that is bound to impress with its generously and openly designed parkland.
Two beautiful 4-room flats are still available in the "Park-Carré" section, which is already ready for occupancy. The two freehold flats convince with high-quality fittings including parquet flooring in all living areas, underfloor heating, video intercom system, electric Venetian blinds as well as a shower room with natural light and a bath with bathtub.
Condominium 1.3.1 also boasts a wonderfully spacious southwest-facing roof terrace. With a total of around 26 m² of usable space, it not only offers plenty of room, but - combined with the adjoining living/dining area with open-plan kitchen - is the ideal starting point for cosy evenings with family and friends. The smaller north-east balcony can be accessed from both the children's and parents' bedrooms. Useful for everyday life: cleaning utensils, coats or shoes disappear in the separate storage room.
Condominium 1.1.1 also convinces with generous outdoor seating. Both main balconies with approx. 13 and 11 m² of usable space can be accessed from the open-plan kitchen/living/dining room. The children's room and shower room also have additional exits and let in a lot of light and air.
1 to 4 room condominiums
Living spaces from approx. 33 m² to approx. 109 m²
Balcony, terrace, or roof terrace
Varied floor plans
Modern architecture
Generous parkland inside the Carré
Own underground car park with individual parking spaces
Energy efficiency class A, Energy Efficiency Regulation 2016
KfW energy-efficient house 55
Heating system: District heating
High-quality fittings

Underfloor heating
Parquet flooring in all living areas
Electric Venetian blinds
Video intercom system
status of the building project: Ready for occupancy
VERSATILE LIVING
No matter whether you are looking for a cosy family home or a practical flat for individuals: You will find the best conditions to really feel at home in GRÜNE MITTE KIRCHHEIM.
The attractive design of the living areas creates free space to think, live and express yourself.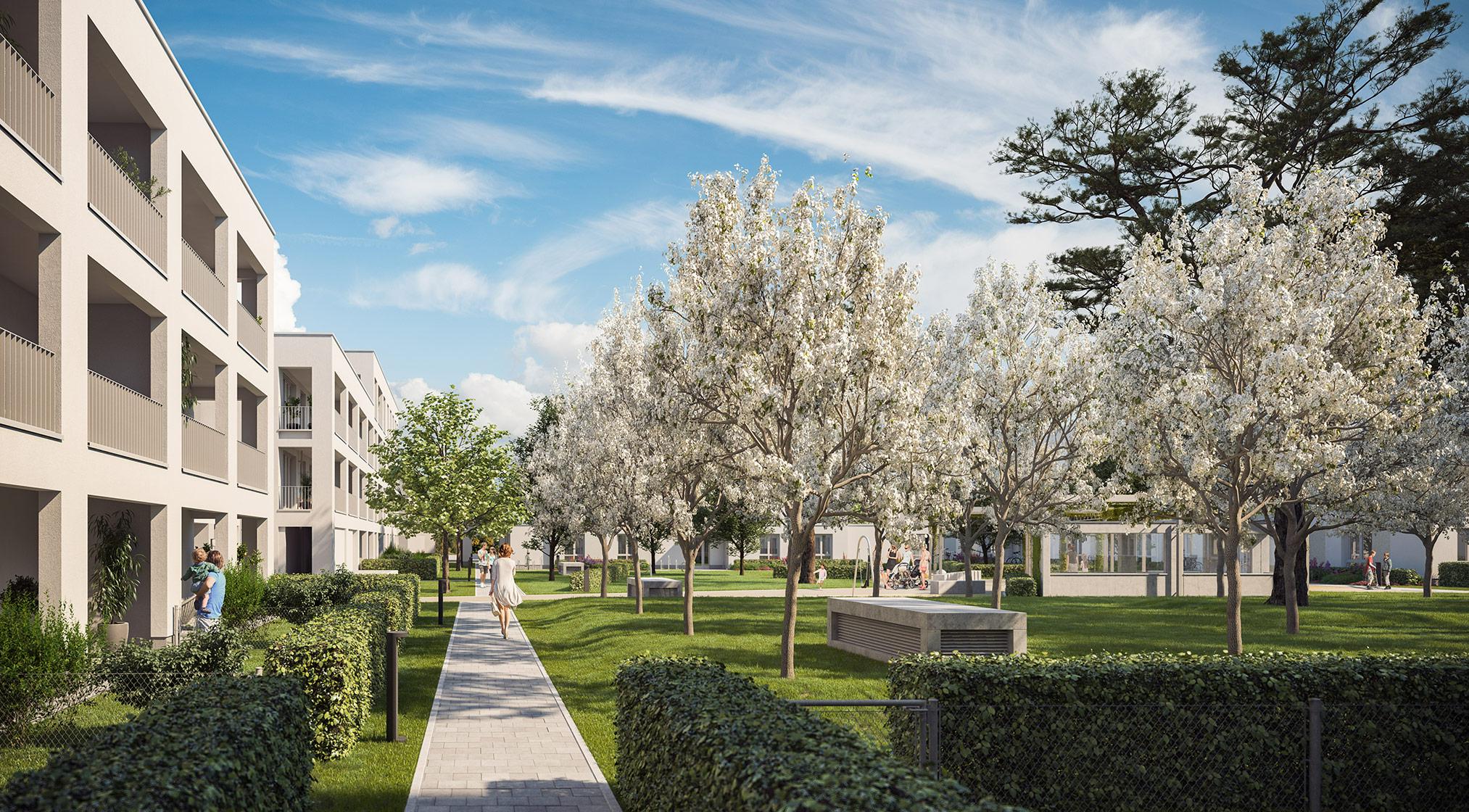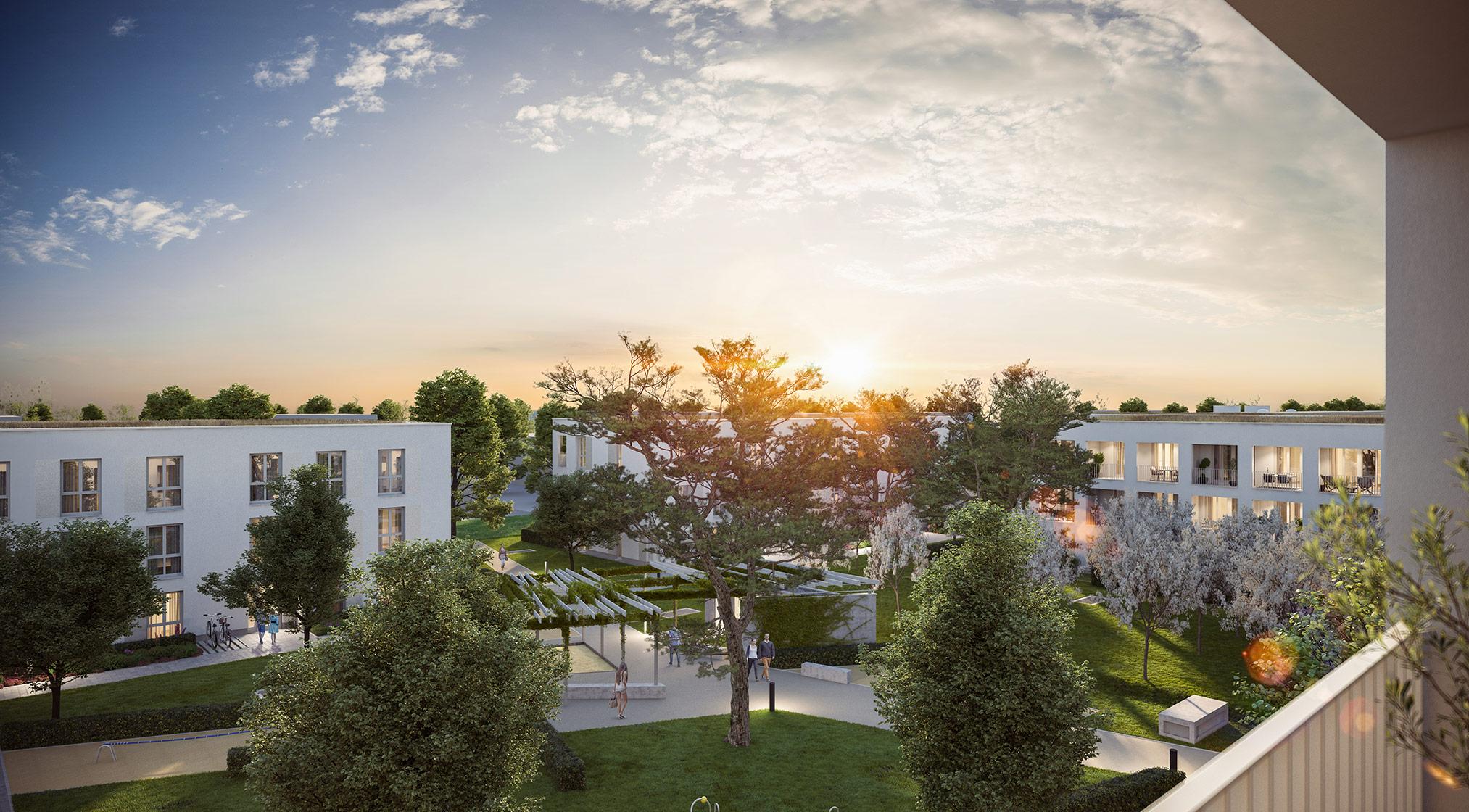 EXCITING CONTRASTS
A park landscape with generous open and green spaces meets clear and appealing architecture in the heart of the charming ensemble. Be it a meadow with children's playground equipment, numerous lawns or inviting seating areas: Future residents will be offered many opportunities for exercise and relaxation.
THE PARK-CARRÉ: NEW SPACE FOR LIVING
Experience peace and relaxation in nature and let yourself be inspired by the varied spectacle of the seasons. The richly landscaped interior areas of GRÜNE MITTE KIRCHHEIM give you free space and a natural ambience. Take a deep breath, find inspiration, discover new perspectives: An ideal place for a little break now and then.
GRÜNE MITTE: OPEN SPACE TO ENJOY
Timeless architecture and an open space design that is as inviting as it is spacious: This is what distinguishes the ensemble design of GRÜNE MITTE KIRCHHEIM.
The 1 to 4 room flats in Park-Carré are bright and friendly throughout. The floor-to-ceiling windows let in extra light and provide an unobstructed view of relaxing greenery. Here you can feel completely at home in attractive surroundings.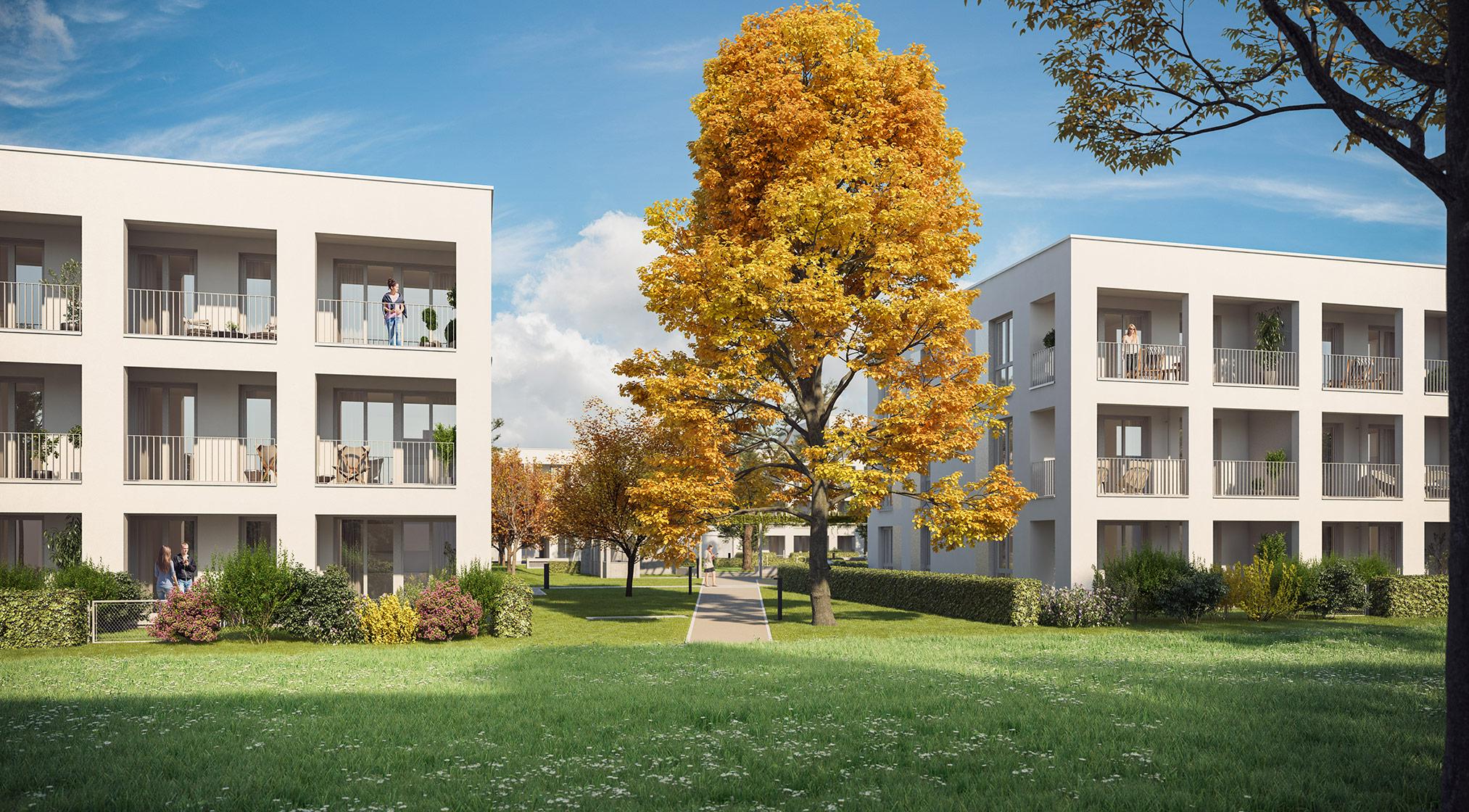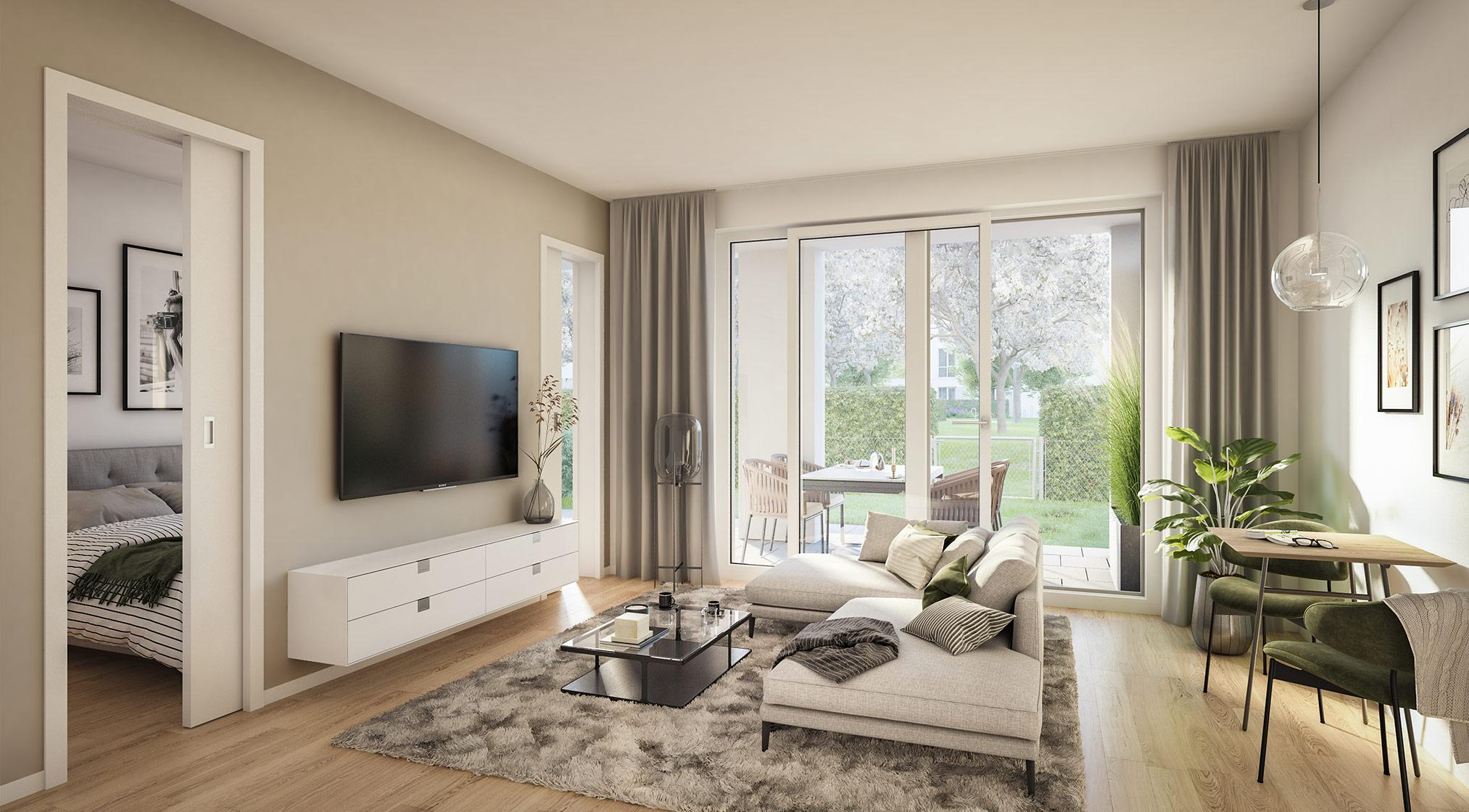 MODERN MEETS QUALITY
Feeling good is a top priority here:
Selected high-quality materials are used in Park-Carré. Parquet floors create a beautiful ambience, floor-to-ceiling windows with insulating glazing and electric Venetian blinds support a good night's sleep and allow a pleasant room temperature in summer, while the underfloor heating provides cosy warmth in winter.
COSINESS AND COMFORT
Every detail of the high-quality furnishings in the flats of GRÜNE MITTE KIRCHHEIM is designed to enrich your life. Park-Carré offers you an ambience with style.
Look forward to the daily feeling of being in the right place and having made the right decision!
1 to 4 room condominiums
Living spaces from approx. 33 m² to approx. 109 m²
Balcony, terrace, or roof terrace
Modern architecture
Varied floor plans
Generous parkland inside the Carré
The building's own underground car park with individual parking spaces
Direct access from the underground car park to each house
Lifts from the basement to the top floor
Energy efficiency class A, Energy Efficiency Regulation 2016
KfW energy-efficient house 55
Heating system: District heating
Equipment details

Parquet flooring in all living areas
Underfloor heating
Video intercom system
Electric Venetian blinds
Domestic ventilation with thermal efficiency
Clear room height in the common rooms of approx. 2.60 m
Towel radiator in bathroom and shower room
Upscale standard fittings with a range of options in the bathrooms, e.g.

Laufen vanity unit/toilet
Villeroy & Boch tiles (floor and wall)
Hansgrohe fittings
A total of 94 condominiums are being built in "Grüne Mitte Kirchheim - Park-Carré", encompassing a variety of different apartment types and sizes.
Here are a selection of examples. We would be happy to provide you with more information about the complete range.
We look forward to your inquiry.
* Article 48 of the Bavarian Building Code prohibits any change to this condominium's floor plan.
The purchaser of each condominium must also acquire a parking space in the underground garage from the following options (regarding the availability, the location and the exact technical specifications of the parking systems of the underground parking spaces, please contact your contact person on behalf of DEMOS Wohnbau GmbH in the section "Contact"):
Own parking space; EUR 29,800
Two own parking spaces; EUR 54,000
Details of the provisional energy certificate for residential buildings according to §§ 79 ff. Building Energy Act (GEG) of 08.08.2020:
Type of energy certificate: Energy requirement certificate - draft
Final energy demand: 48,5 kWh / (m²*a)
Main energy sources for heating and hot water: District heating AFK-geothermal energy
Year of construction of building, heat generator according to energy certificate: 2022
Energy efficiency class: A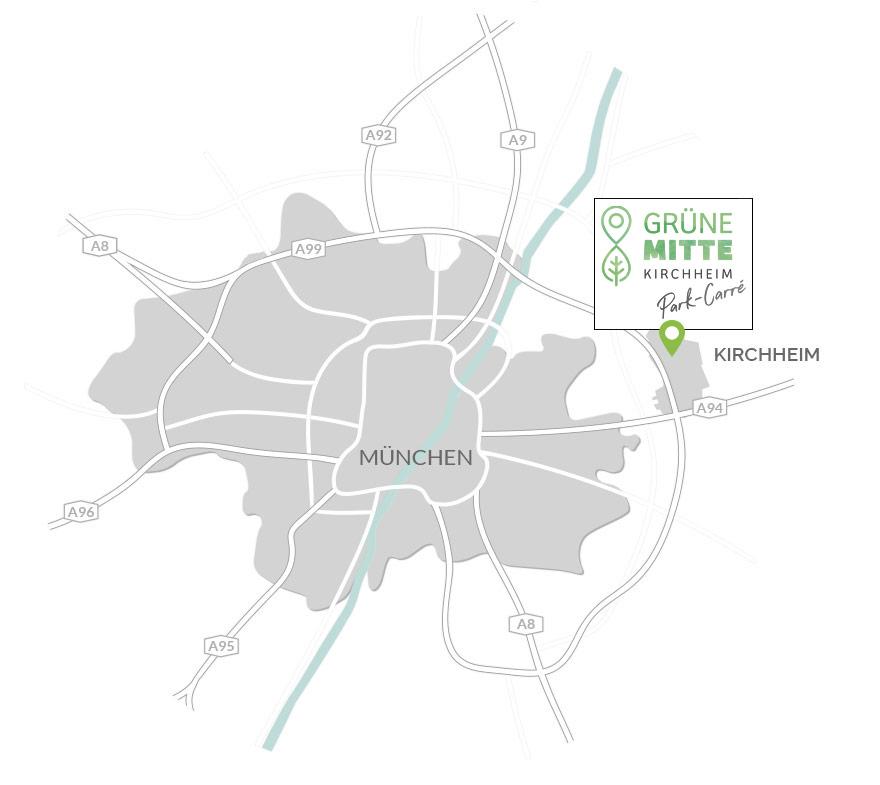 CITY, LAND, PARK, GRÜNE MITTE
Munich's surrounding countryside is highly sought after – and not without reason. After all, this is where a modern infrastructure with excellent connections to motorways and public transport meets a landscape rich in tradition that offers many leisure and recreational opportunities in nature. It attracts all those who are looking for the best of both worlds, especially with its proximity to the lively metropolis and the idyllic foothills of the Alps.
AN ENVIRONMENT WITH MANY ADVANTAGES
The recreational value around GRÜNE MITTE KIRCHHEIM is enormous. Here you benefit not only from the exceptional recreational areas of the State Garden Show, but also from the wide range of leisure facilities, the proximity to the mountains and the offerings of the state capital itself.
Whether you want more space and greenery for your family – perhaps even with your own garden – or whether you want to combine your work with the many leisure opportunities around Munich and the foothills of the Alps: GRÜNE MITTE KIRCHHEIM manages the balancing act between urbanity and rural charm.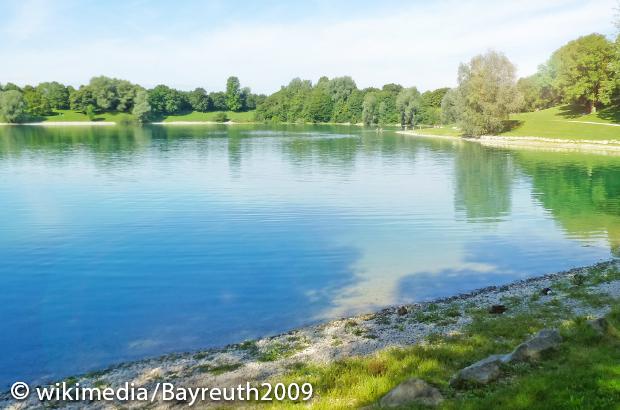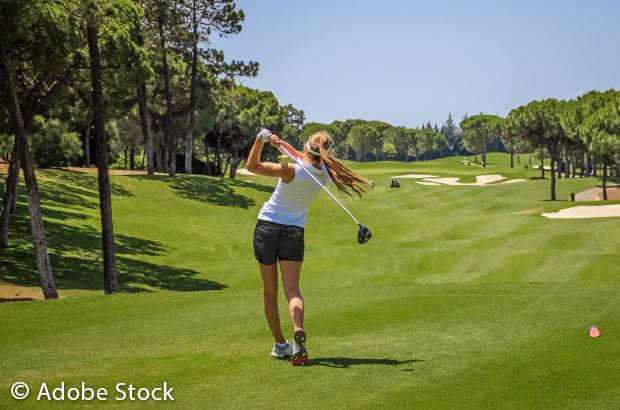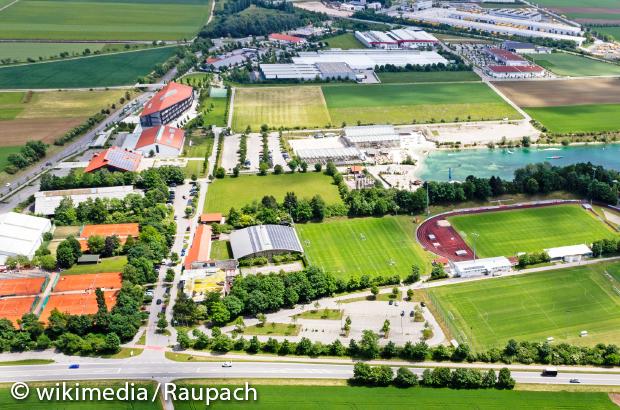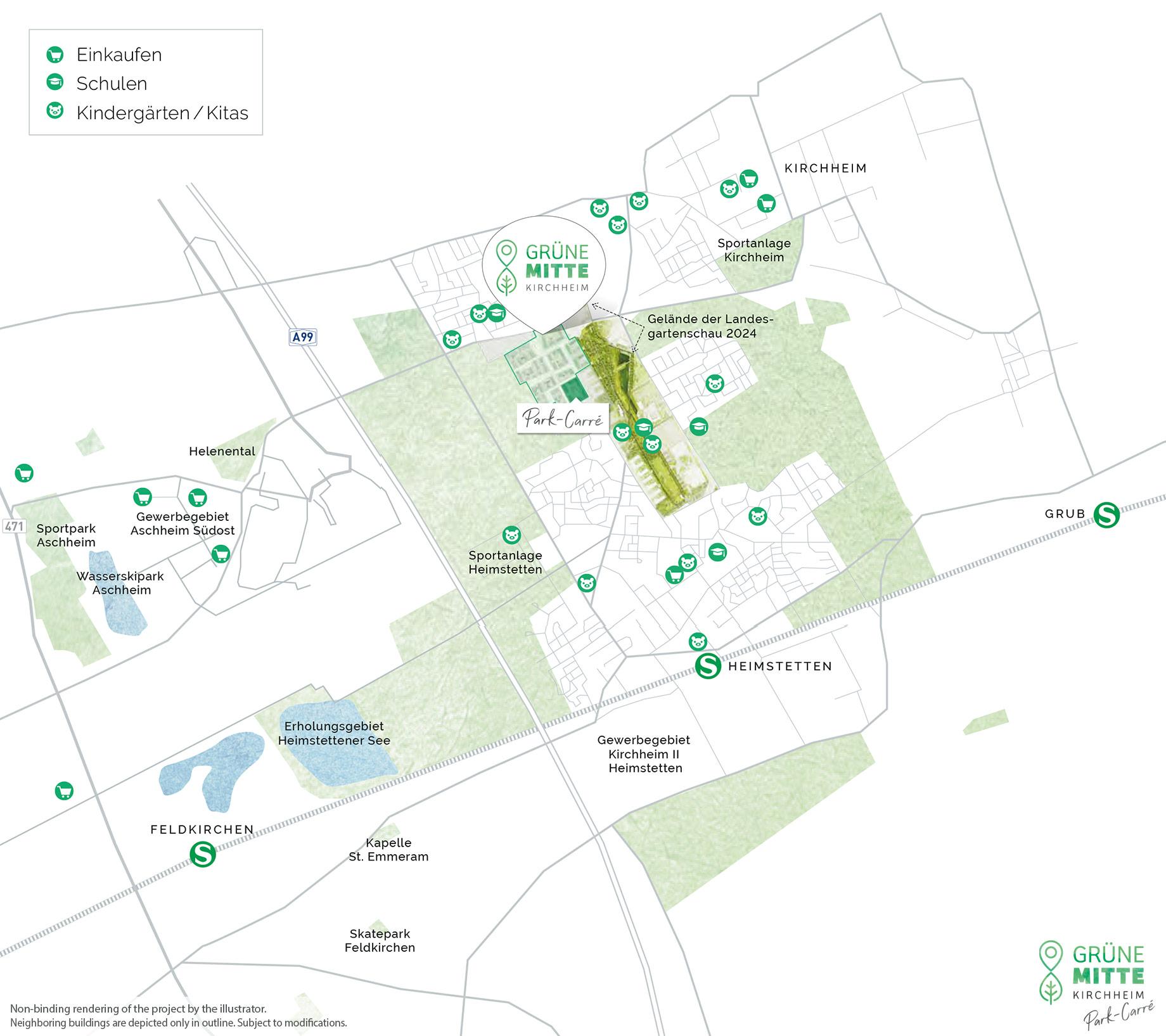 STATE GARDEN SHOW 2024 – LIVING NEXT TO THE GREEN LOCAL PARK
The location, amenities and direct proximity to the grounds of the State Garden Show, which will take place in 2024, make the neighbourhood unique in many ways. Here you will not only live close to the original natural areas with their typical landscape and excellent infrastructure but also directly on a ten-hectare park area, which will be largely preserved after the State Garden Show. A unique selling point that increases the residential value many times over.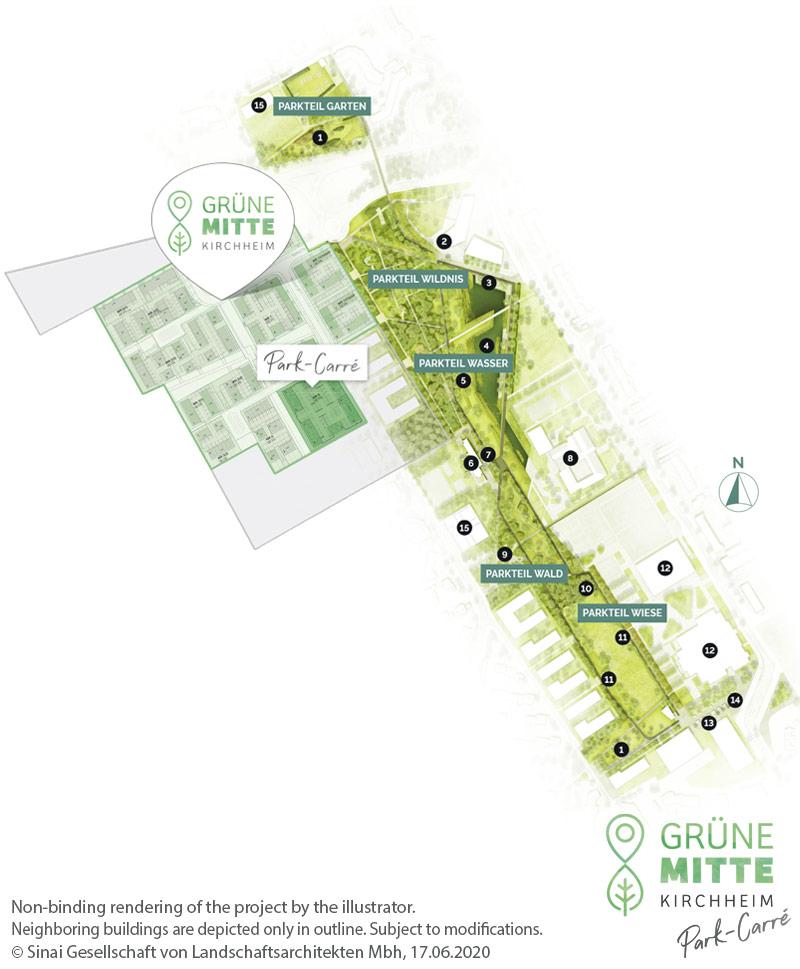 ON-SITE CONSULTATION
Our show apartment is located at Hauptstraße 45 c, 85551 Kirchheim b. München.
Personal consultation by your sales consultants on behalf of DEMOS Wohnbau GmbH:
Wednesday, Thursday and Friday from 16:00 to 19:00 hrs
Saturday and Sunday from 14:00 to 17:00 hrs
or within the framework of an individually arranged consultation appointment.
You can reach your sales consultants personally at any time under the telephone number:
089 / 231 73 200
How did you hear about our website?*
The fields marked with an asterisk are mandatory, which we collect for the purpose of customer protection (fields 1 - 5 and 9) and for an optimal presentation of our offer (field 10).
Newsletter subscription - Consent to be contacted, as required by data protection laws
Builder: DEMOS Wohnbau GmbH