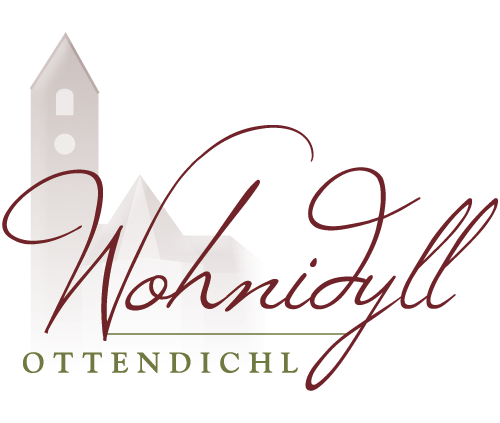 That's what it is!

"Wohnidyll Ottendichl" is surrounded by nature, yet close to the city. The property features quality construction and excellent equipment and furnishings. As easy as it is to define the ideal home, finding it can prove to be quite difficult.

... this is where I want to live!
The project is appealing due to its size and spacious open areas. The combination of a modern, homey feeling and quaintness make the condominiums in "Wohnidyll Ottendichl" an enviable home.
When realizing this project, we put people and their overall well-being first and made sure that the design followed the rules of responsible, reliable construction practices. All of the equipment and furnishings boast brand-name quality and are just as practical as they are attractive. After all, all of us at DEMOS know that a home is much more than just a place to live: it's an investment in the future.
1.5- to 5-room condominiums
Condominiums with patios/gardens, balconies or rooftop loggias
Attractive architecture
Construction compliant with KfW 70 efficiency house (as it pertains to the 2009 Energy Saving Ordinance)
Step-free entrances to every building from the ground floor and from the underground parking garage
Elevators from basement to top floor
Furnishings

Underfloor heating
Parquet flooring
Brand name tiling from renowned manufacturers such as Villeroy & Boch
Brand-name equipment and fittings in bathrooms
Here you will find out what it's all about.
Relaxed living is a clear trend of our times. Finding peace, relaxation, and a good balance to the hectic everyday life, where every bit of your free time is fulfilling – these values are becoming increasingly significant, especially for those who want to take part in the success of the vibrant city of Munich.
"Wohnidyll Ottendichl" places the focus on well-being and satisfies your yearning for peace and nature. The friendly village is surrounded by fields: the Anzinger, Eglhartinger and Höhenkirchner forests are right in the vicinity, as are a number of lakes and recreational areas. And it is comforting to know that this recreational paradise is just minutes away from the city; the city is always an option, but never a necessity.
Variety up close.
In Ottendichl, you can see the Alpine mountain range in one direction and the Olympia Tower in the other when the skies are clear. This view perfectly encapsulates that which makes Ottendichl great: combining city and country to one harmonious overall impression. Ottendichl is also part of the MVV public transportation grid.
Ottendichl: just minutes to the metropolis.
The Haar commuter train station is just 2.4 km away
The S 4 runs every 20 minutes; every 6–10 minutes during peak times, along with the S 6
Direct connections to Marienplatz take about 20 minutes by commuter train
Munich-East Autobahn junction (A94 / A99) just 3 km away
Direct connection to B 471
Everything you could ever want or need is right here!

The community of Haar, which is part of Ottendichl, is a favorite especially among young families when it comes to fulfilled living. The large number of child day care centers and kindergartens is proof of this. And the good transportation links allow you to reach the area's many recreation destinations quickly and easily on your day off.
From lakes to indoor swimming pools, movie theaters to the gym, bike paths to hiking trails, the region has plenty to offer and the journeys are always short. How would you like to take a refreshing dip in the lake? Or go on a shopping spree at the Riem shopping center? What about water skiing? Here, you have the choice!
For your free time:
Community center, theater, public library, movie theater
Approximately 16 ha of recreational areas in Haar
Gym, many running and bike paths
More than 90 clubs
1 outdoor pool, 2 indoor pools
Riemer See lake (approx. 3 km)
Eglfing sports and recreational park (approx. 3 km)
Heimstettener See recreational area (approx. 3.5 km)
Aschheim water ski park (approx. 4 km)

For children:
8 nurseries
9 day care centers and kindergartens
Kindergarten Ottendichl just 200 m away
2 elementary schools (Grundschulen) / lower and higher secondary schools (Hauptschule / Gymnasium)
Adult education center /music school

For your errands:
Leibstraße shopping promenade (approx. 1.5 km)
Farmers' market (approx. 3.5 km)
Riem shopping center (approx. 6 km)