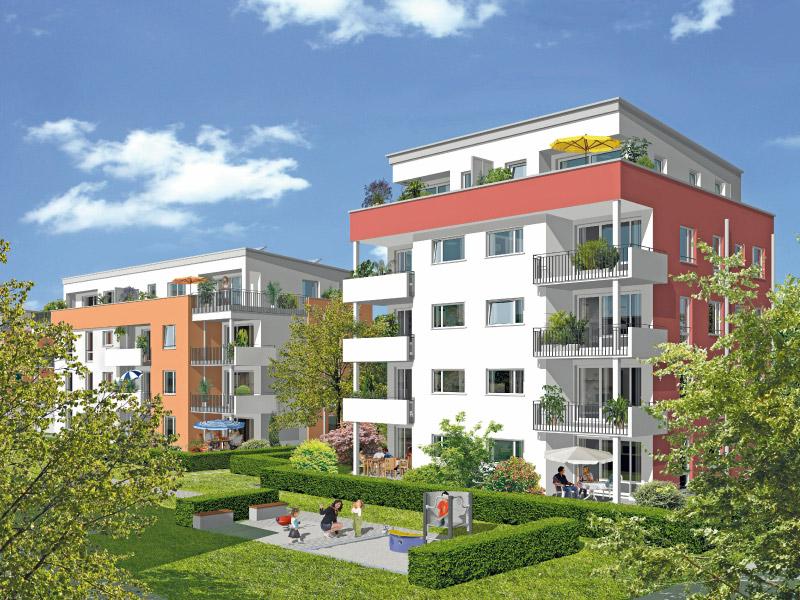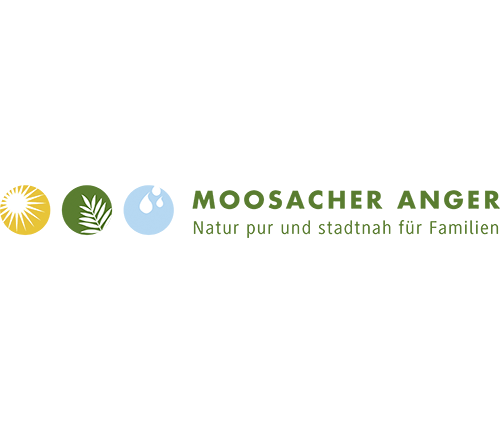 Family fun and nature at its finest within city reach
The small ensemble of buildings in the first construction phase are multifaceted: the colors contrast masterfully, the facade boasts exceptional shapes and the greenery that makes up the gardens and open spaces creates a "natural" environment.
The buildings give off an air of excitement and individuality with their accented color schemes and the alternation between light balcony railings and stone balustrades. Residents can go straight from their condominiums to the rooftop patios without maneuvering steps, which creates a feeling of additional living space – a "green room" for the warmer months, so to speak.
The harmonious, rounded-off facade of building 5 is skillfully designed so as to evoke a unique sense of space. Most of the windows stretch down to the floor, filling the rooms with plenty of sunlight. The balconies, private gardens, rooftop patios and the green roof itself allow residents to feel as though they are living in and with nature.

Building according to the EnEV 2009 energy saving ordinance including solar energy
Each building in "Moosacher Anger" was built in accordance with the EnEv 2009 energy saving ordinance, which became effective in October 2009. With this type of construction, we were able to reduce the amount of thermal energy needed, thus increasing efficiency and protecting the environment. As a special ecological measure, we also combined the central hot-water pump and heating system – which uses condensing heating technology – with a modern solar energy system to contribute to heating and hot water.
Vibrant Munich
Munich, Bavaria's major cultural hub, tactfully unifies its many contrasts: tradition and modernity, modesty and flair. Among the various facets of the city, the pure zest for life and the feeling of living where others go on vacation will always be central components.

The green Moosach
Located between the stunning Nymphenburg Castle and Olympiapark, both the city and hinterland can be quickly and easily reached from Moosach. And the "Kapuziner Hölzl", "Hartmannhofer Park", "Angerlohe" and castle grounds bring nature right to Moosach itself,
as do the allotments, gardens, green courtyards and public green spaces in the community's streets.

Valuable free time
Free time is an indispensable balance to your busy life, whether you spend it going on walks, having picnics, bicycling or running. And spending time with your family must also be a priority. The wide selection of parks along the Hartmannhofer Bach and the area's quiet streets help you get the most out of your day.