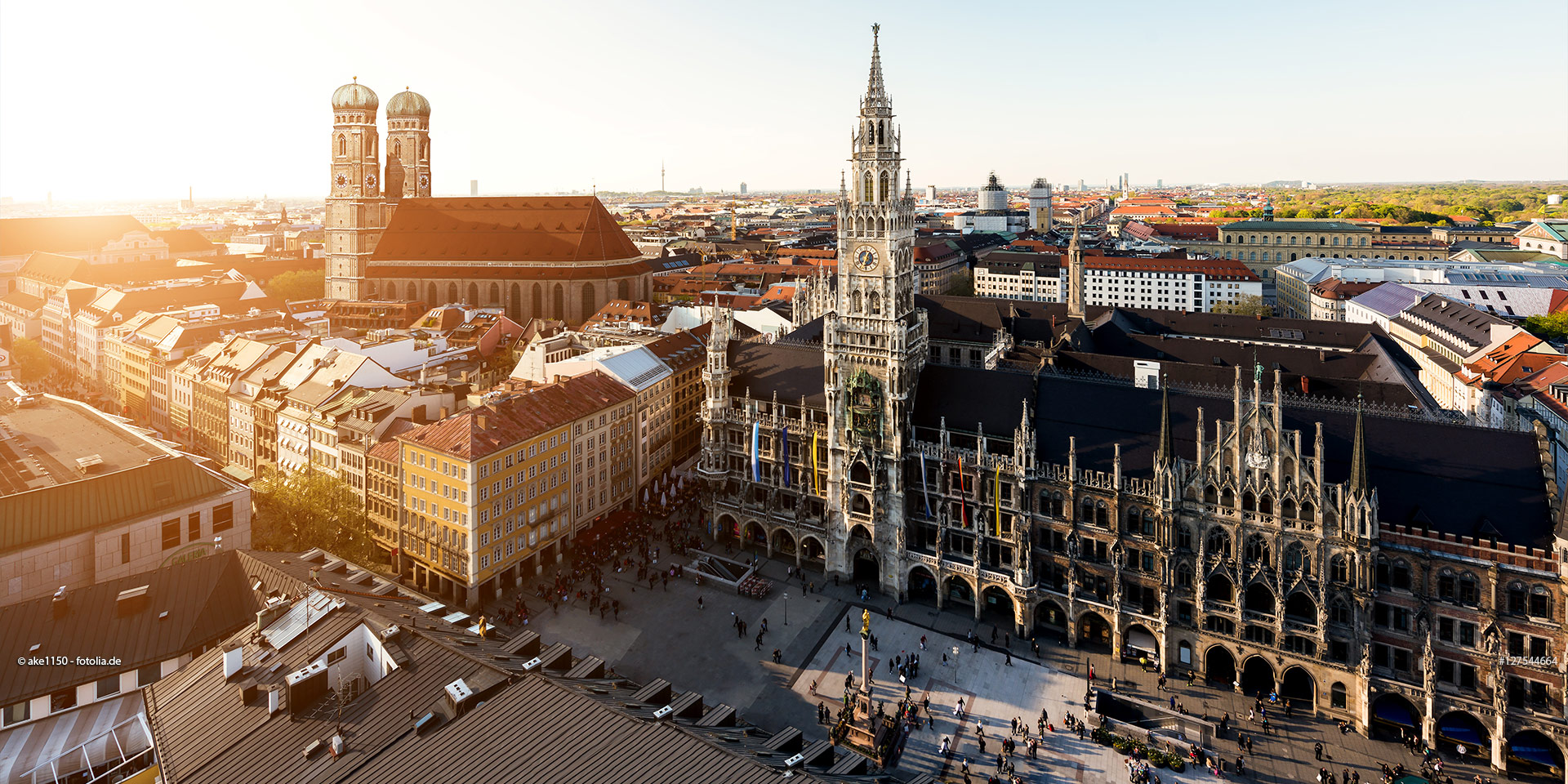 Munich is growing: in its innumerable opportunities
A completely new district is being developed between Aubing and Gut Freiham, in beautiful western Munich: Munich-Freiham. Here we have the once-in-a-lifetime chance to design an entire district according to the tenets of modern urban life. "New West Freiham" was the first residential project in Munich-Freiham, and thus an opportunity for everyone hoping to lead the pack.
Munich-Freiham is the result of masterful urban planning
Munich is bursting at the seams, and the new district Freiham is an example of particularly careful planning and sensible design. In the development stage, special attention was paid to the demands of an urban lifestyle. The entire concept of the district is designed to promote modern ways of living and to create an attractive, forward-looking and, above all, livable district for Munich.
"New West Freiham" is the product of new ways of thinking and living
Flexibility, variety and innovation: three facets of life that apply to condominiums as well. At "New West Freiham", city life merges with green surroundings. It is both modern and accommodating to long-standing values.
Business is good for pioneers – commercial real estate in "New West Freiham": success from the outset
To complement the area's condominiums, three commercial properties were planned and completed within view of Clarita-Bernhard-Straße, on the way between the S-Bahn commuter station and the new business park.

Both exhibiting and making history
A neighbor of Neuaubing, Freiham is an old estate before Munich's city gates to the west. It boasts a castle, the Hofmarkskirche church and shaded alleyways, and is one of the most popular getaway spots for Munich residents as well as the namesake for the new district. Freiham's identity is therefore largely rooted in history, yet the district is also writing a new chapter in Munich's history.
Room for all aspects of life
Freiham is adding approximately 350 ha to the city of Munich. The district will be made up of residential areas and commercial zones, recreational areas and shopping centers, thus providing its residents with variety like hardly any other district. Vibrant, exciting, relaxing, peaceful, active, dynamic, attractive, trendy: Freiham is a complete package with an entirely unique atmosphere.

You don't just live within your own four walls here.
Freiham and "New West Freiham" are the ambassadors of a modern lifestyle: around 20 minutes to Marienplatz via commuter train, these neighborhoods stand for an urban feeling on the city's outskirts, for athletic activity and a proximity to nature, for the big city lifestyle and for a diverse way of living.
Freiham's environs is home to a wealth of opportunities. As close to the city as it is, it remains above all else the green nature in which Freiham is situated that makes "New West Freiham" such an excellent place to spend your free time.
As the new district grows, new bike paths and hiking trails will also be built to provide direct access to the recreational areas in the west of Munich as well as to turn your daily route and your errands into a sporty experience.

Sports and activities, shopping and culture: everything is possible
In Freiham, you won't just find the most popular recreational areas for Munich's residents, e.g. the Aubinger Lohe forest, there are also ample choices for free time, sports and shopping. As you head towards Pasing, you will find traditional beer gardens. Continuing along Bodenseestraße, you will end up at Pasing's Marienplatz; and the closest supermarket and sports center are just a ten-minute bike ride away. The range of offerings is also getting larger as Freiham is developing.
Munich's future in the west
Freiham is Munich through and through, yet it also has its own unique character, able to hold its own. Every aspect of daily life – including a large number of reputable employers – can be found in the immediate vicinity.
On your lunch break, you can buy fresh fruit from the market, relax in the shade of the pine grove, or lace up your running shows for a jog through avenues and fields. In the evening, you can get home in a matter of minutes and then hop on the commuter train, which will quickly take you to the city so you can take care of your shopping, dine out, or go to the theater. This is the genuine quality of life the residents of "New West Freiham" enjoy each and every day.