Look forward to the next construction phase in our "ALEXISQUARTIER" in Munich's Perlach district, which will soon start selling!

With stylish terraced houses, condominiums, childcare facilities and its own promenade with shopping facilities, the "ALEXISQUARTIER", on the edge of the Forest of Trudering and the garden city of Trudering, is a complete new residential quarter.

The next construction phase "ALEXISQUARTIER – Wohnen am Truderinger Wald" supplements the first two successful phases "ALEXISQUARTIER – Wohnen am Park" and "ALEXISQUARTIER – Häuser" with further modern condominiums. High-quality materials and numerous furnishing highlights will also ensure a special living ambience here.

For our reserved prospective customers and newsletter subscribers there will be again an exclusive early sales start. Take the opportunity to inform yourself about the building project before the official start of marketing and to secure your desired apartment.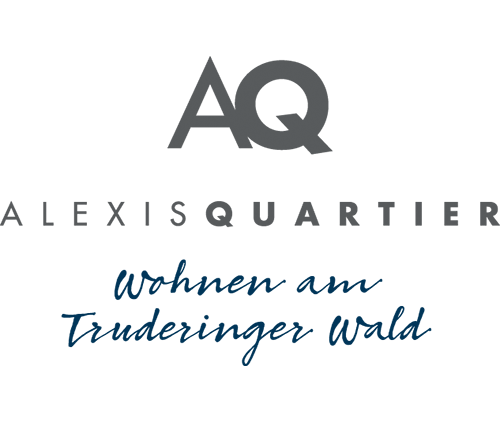 "ALEXISQUARTIER – Wohnen am Truderinger Wald" at a glance:
1- to 4-room condominiums
Living spaces from approx. 30 m² to approx. 95 m²
Spacious terraces, roof terraces, balconies or loggias
Underground parking space with optional loading solution for electric cars
Clear heights of the living rooms of approx. 2.60 m
High-quality brand equipment with a choice of options
Energy efficiency class A, EnEV 2016
KfW Efficiency House 55
Own infrastructure in the neighbourhood with day-care centres and shops for daily needs
Adjacent to the garden city of Trudering and the Forest of Trudering
Numerous attractive employers in the surrounding area

Our sales consultants for the "ALEXISQUARTIER - Living at the Forest of Trudering" will be happy to inform you about the project and make reservations.
We look forward to hearing from you!

With kind regards,

Your DEMOS
WELCOME
in the showroom of the ALEXISQUARTIER.
The entrance to the ALEXISQUARTIER is located between the Mercure Hotel and the SWM district heating station (Karl-Marx-Ring 91) and is signposted from the intersection Ständlerstraße / Karl-Marx-Ring.
Of course, parking lots directly at the showroom are available in sufficient numbers.
Monday, Wednesday and Friday from 4:00 PM to 7:00 pm
Saturdays and Sundays from 2:00 pm to 5:00 pm
or call for an appointment:
Mr. Max Eckschlager
Phone: 089 / 231 73 - 365
Cell: 0170 - 766 38 83
Mr. Frank Possinger
Phone: 089 / 231 73 - 317
Cell: 0151 - 65 17 33 17
Mr. Alfred Dornstädter
Phone: 089 / 231 73 - 388
Cell: 0171 - 494 22 88
Mr. Alexander Eicher
Phone: 089 / 231 73 - 316
Cell: 0174 - 840 840 1
Please use the contact form below to order a project brochure.
How did you hear about us?
The fields marked with an asterisk are mandatory, which we collect for the purpose of customer protection (fields 1 - 5 and 9) and for an optimal presentation of our offer (field 10).
Consent to be contacted, as required by data protection laws
Builder: DEMOS Wohnbau GmbH
WELCOME TO
DEMOS AND INDUWO
YOUR PROPERTY DEVELOPERS
FOR MUNICH
To our real estate offer >>