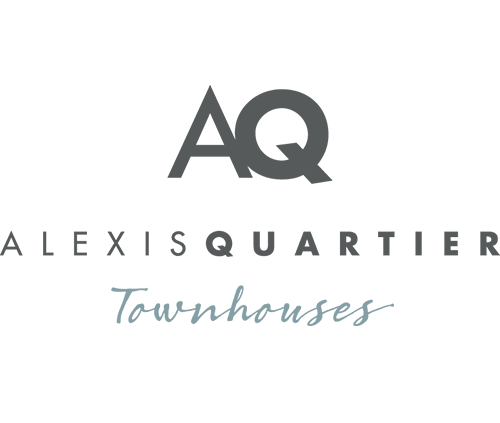 Das Bauvorhaben "ALEXISQUARTIER - Townhouses" in unserem "ALEXISQUARTIER" im Münchner Stadtteil Perlach wird in Kürze in den Verkauf starten.
Mit stilvollen Reihenhäusern, Eigentumswohnungen, Kinderbetreuungseinrichtungen und einer eigenen Promenade mit Einkaufsmöglichkeiten
entsteht mit dem "ALEXISQUARTIER" am Rande des Truderinger Walds und der Gartenstadt Trudering ein komplett neues Wohnquartier.
Das neue Bauvorhaben "ALEXISQUARTIER - Townhouses" liegt in erster Linie angrenzend an die Gartenstadt Trudering
und bietet Ihnen moderne Reihenhäuser mit vielfältigen Grundrisslösungen.
Real geteilte 4- bis 6-Zimmer-Reihenhäuser
Wohnflächen von ca. 133 m² bis ca. 172 m²
Moderne Architektur
Gärten mit Terrasse
Bauweise nach Gebäudeenergiegesetz 2020
KfW-Effizienzhaus 55
Energieeffizienzklasse A
Heizungsart: Fernwärme
Tiefgaragen-Einzelstellplätze
Fußbodenheizung in EG, 1. OG und DG
Hochwertige Markenausstattung mit Wahlmöglichkeiten
Parkett in allen Wohnräumen
2 Badezimmer und Gäste-WC
Bodengleiche Duschen
Hauptbad mit Bidet
Handtuchheizkörper
Elektrisch bedienbare Raffstores in EG, 1. OG und DG
All-off-Schalter im EG-Eingangsbereich für die Beleuchtung
Für unsere Newsletter-Abonnenten und vorgemerkten Interessenten für das Bauvorhaben "ALEXISQUARTIER - Townhouses" gibt es einen exklusiven Vorverkaufsstart.
Vielen Dank für Ihr Interesse!
Ihre DEMOS Wohnbau GmbH
Construction progress: Preannouncement
INFORMATION UND VORMERKUNG
Persönliche Information und Vormerkung im Auftrag der DEMOS Wohnbau GmbH
Telefon 089 / 231 73 200
How did you hear about our website?*
The fields marked with an asterisk are mandatory, which we collect for the purpose of customer protection (fields 1 - 5 and 9) and for an optimal presentation of our offer (field 10).
Newsletter subscription - Consent to be contacted, as required by data protection laws
Builder: DEMOS Wohnbau GmbH
WELCOME TO
DEMOS AND INDUWO
YOUR PROPERTY DEVELOPERS
FOR MUNICH
To our real estate offer >>